News
European initiative: Voices of Immigrant Women
It promotes the inclusion of migrant women through academic work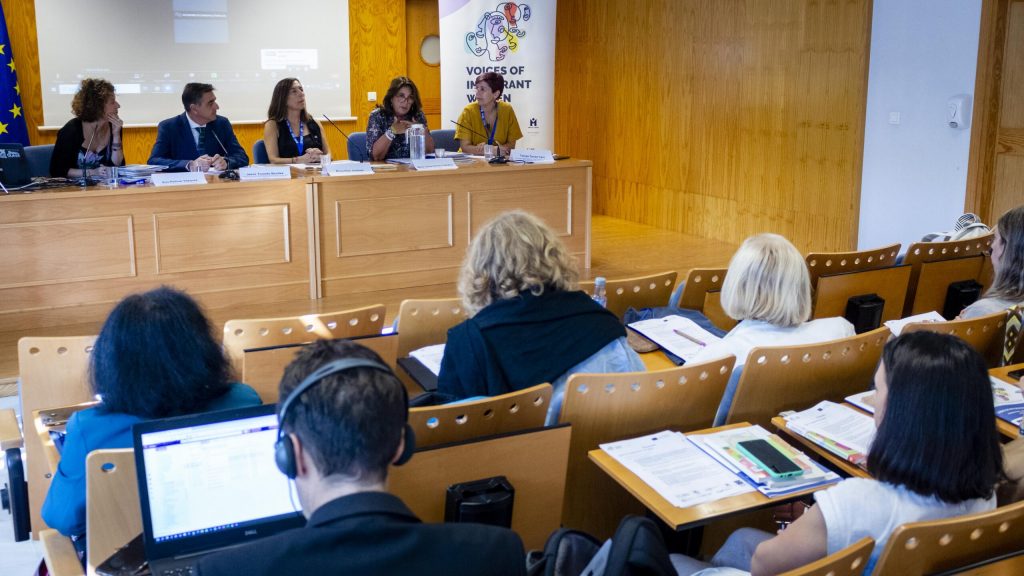 The European project 'Voices of Immigrant Women' (VIW) has worked for two years on the development of a series of actions aimed at favoring a more inclusive society through the understanding of the migratory phenomenon, from an international and gender perspective.
The initiative, led by the Pablo de Olavide University (UPO) in consortium with eight European entities, is funded by the Erasmus + programme of the European Union. It has developed its research to promote an inclusive higher education system by addressing the important social challenge that migrations represent and, more specifically, the migratory flows of women in the current European context.
The VIW project has recently presented its most notable results:
E-learning: an online learning plan, aimed at university students from different disciplines, research staff, Higher Education professors and professionals who work in the field, to address the social inclusion of migrant women with a gender perspective from Human Rights, with the objective of combating discrimination, segregation, racism, harassment and violence, assuming the triple role that universities must carry out both in research, training and in social commitment. The contents are organized in 8 modules with a double dimension: one transnational and one national, and they based on both theory and practice.
Map of case studies: a space where initiatives for the social inclusion of migrant women are analyzed; in this section, relevant initiatives at European level are collected, providing University students, policy makers and society at large with a wider awareness and comprehension of their civic and social role related to migrant women integration. These initiatives are presented according to a geographical distribution, presented in a manner that favors the analysis.
Book of recommendations: a platform with practical keys related to higher education and integration of migrants; based on a set of policy recommendations, this product provides practical guidance on intervention, with the objective to promote the development of practical strategies that allow overcoming the obstacles encountered by migrant women during the integration process, favoring the construction of institutions, administrations and, ultimately, more inclusive societies.
The project partnership involves eight organizations, representing five different European countries: Universidad Pablo de Olavide (Spain), European Public Law Organization (Greece), Institut de Recherche pour le Développement (France), Pixel (Italy), Università degli Studi di Firenze (Italy), Instituto Politécnico de Bragança (Portugal), The Peace Institute (Slovenia), Emet Arco Iris Foundation (Spain).
For more information, please visit the VIW website.
Do you want to share your project with our community and stakeholders?