Formación online: Antidiscriminación: un enfoque transformador para las organizaciones
La sesión se llevará a cabo en 7 idiomas europeos.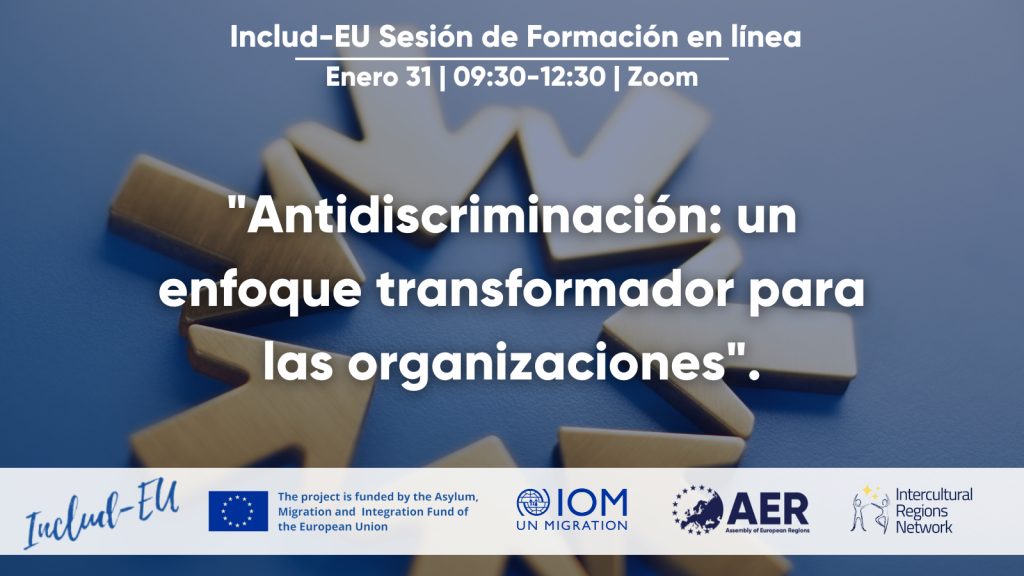 Esta sesión en línea, el 31 de enero de 2023 de 9:30 a 12:30, se centrará en cómo podemos identificar y prevenir la discriminación sistémica en nuestros entornos. Será dirigido por Prisca Ratovonasy, experta en diversidad de equidad e inclusión, autora y productora de podcasts, junto con Mame-Fatou Niang, profesora asociada, autora y artista residente en Ateliers Médicis.
La sesión se llevará a cabo en inglés, pero se traducirá simultáneamente al italiano, esloveno, rumano, griego, español y holandés, lo que nos permitirá hacer crecer nuestra comunidad e involucrar a más y más instituciones.
Esta es una oportunidad extraordinaria para reunir a una comunidad internacional, con 7 idiomas europeos, en torno a un objetivo compartido para hacer que los servicios y las organizaciones sean más inclusivos.
Te invitamos a compartir la invitación con tus compañeros, actores interesados, socios y amigos, para:
Comprender mejor la importancia de la cuestión;
sensibilizar sobre la dimensión transformadora de abordar la discriminación;
obtener conocimientos de fácil comprensión y aplicación.
Ya puedes inscribirte en este enlace ¡Pronto te compartiremos más información!
Do you want to share your project with our community and stakeholders?