News
Includ-EU final conference: Including all & embracing diversity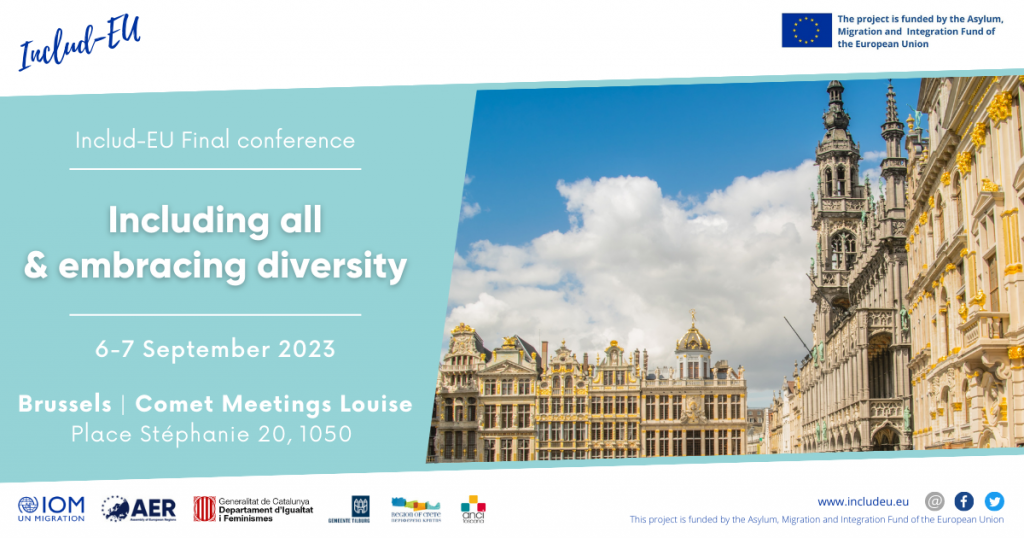 Includ-EU is proud to announce the dates for its final event in Brussels on the 6th and 7th of September!
The event is mostly in-person but allows for online attendance and interaction through a dedicated live stream.
The focus will be on the Includ-EU results and lessons learned, outlining the contexts and needs in which the pilot initiatives promoting integration at regional and local levels were implemented in their respective territory. After high-level plenary discussion with key pan-european stakeholders, participants will have the chance to "deep-dive" into the challenges and learnings of some of the pilots and gather inspiration regarding the good practices when it comes to replicating them in their own context.
Finally, the results of the project, as well as findings on what creates sustainable learning communities around inclusion policies and practices will be handed officially over to the donor, the European Commission. This will also represent a moment to strengthen the institutional commitment of the involved partners to a more inclusive and cohesive Europe.
Do you want to share your project with our community and stakeholders?