Context Labour inclusion
Labour inclusion in Slovenia
The number of employed third country nationals in Slovenia has increased over 80% in the past five years.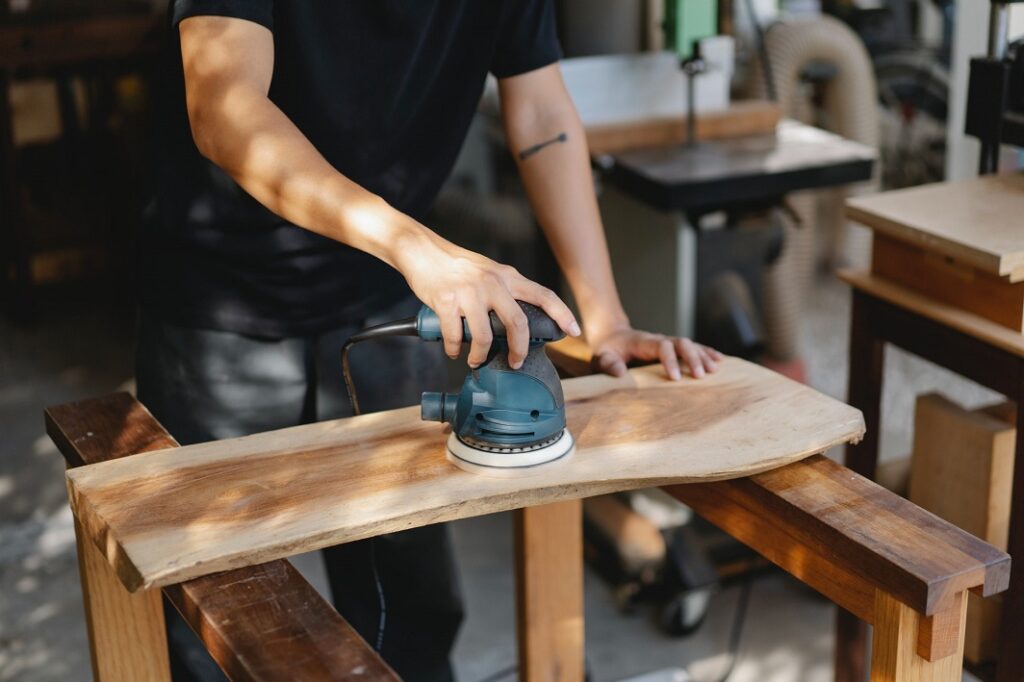 Overview
The number of employed third country nationals (hereinafter TCNs) in Slovenia has increased over 80% in the past five years. At the end of October 2019, there were 101.200 TCNs employed, with the majority coming from Bosnia and Herzegovina (49.600), followed by Serbia (12.900) and UNSC Resolution 1244-administered Kosovo (9.600). Among those, 80% are male and 20% are female, with 70% having completed secondary and 21% primary education, according to the Statistical Office of the Republic of Slovenia data.
Employment, Self-employment, and Work of Foreigners Act determines the conditions for work of TCNs in Slovenia, while the status of migrant workers form the EU countries is regulated separately by the Foreigners Act. The Decree on ways and scope of providing programs of support for integration of TCNs regulates the integration support for TCNs. One of the key integration measures include the Slovenian language course and cultural integration programs. The Labour Market Regulation Act covers all unemployed workers, regardless of their citizenship and type of residence permit. They are entitled to financial compensation (unemployment benefit) if unemployed, provided that, among other criteria, they reside in Slovenia.
The Migration Strategy of the Republic of Slovenia states that the Slovenian economy is dependent on workforce from the Western Balkan countries but is also striving to obtain a highly skilled workforce from the EU Member States. However, due to low wages, the Slovenian labour market is less attractive for the latter category of workers. The integration of TCNs into the labour market was addressed by the Economic Migration Strategy for the period 2010–2020.
The Migrant Integration Policy Index 2020 assesses labour market mobility in Slovenia as slightly unfavourable, "with non-EU workers facing obstacles and weak targeted measures to access the labour market". Among positive changes, MIPEX states access to self-employment for TCNs with permanent residence (and others after 1 year of residence) under equal conditions as nationals. The National Integration Evaluation Mechanism report for Slovenia for 2018, considering primarily asylum seekers and beneficiaries of international protection, pinpoints the following major challenges in accessing the labour market: language proficiency, recognition of skills and qualifications, reluctance to employ refugees, and low salaries. According to the European Migration Network study on labour market integration of TCNs (2018), the Slovenian line ministry (Ministry of Labour, Family, Social Affairs and Equal Opportunities) assessed that the State would need a specific strategic document on integration of TCNs into the labour market. Furthermore, a comprehensive integration strategy should go beyond measures when a migrant is already residing in the country, with the introduction of pre-integration measures and broader framework of integration measures that are currently focused for the most part on Slovene language courses. In addition, the Employment Service of Slovenia perceives a gap (including with reference to the Economic Migration Strategy for the 2010–2020 period) between the State's aspirations to attract highly qualified employees with a high added value, and the practice of employing TCNs with vocational and secondary education.
Many TCNs are often poorly informed about their employment rights and obligations when signing an employment contract and sometimes also misinformed about the Slovenian labour market and the legislative labour standards, leaving them in a vulnerable position and susceptible to exploitation.
TCNs face administrative barriers when obtaining work permit for the first time. One of the challenges is the arrangement of work and accommodation related documentation in their CoO prior to their arrival to Slovenia. This requirement presents a financial and bureaucratic burden in particular for those who already live in Slovenia with a different legal status and cannot return to their CoO for numerous reasons. This has been exceptionally challenging since the beginning of the Covid-19 pandemic.
There are no pre-integration measures in place and the existing measures focus on language learning. TCNs may enroll in the Initial Integration of Immigrants program which includes language and cultural courses and lasts for 180 hours. The program is funded by the Ministry of Interior. Similarly, the Ministry of the Interior covers the costs of the first language test for participants who have attended at least 80% of the courses. However, language barriers still present a major obstacle for the integration of migrants and often lead to challenges in accessing public services, such as healthcare, education and social services as well as administrative challenges related to life and work in Slovenia.
While the employers usually support migrant workers in the provision of basic needs and accommodation, systemic integration support is lacking for TCN's family members who arrive to the country through the family reunification procedure. Additionally, there is lack of funding of language courses, cultural mediation and/or translation services for this migrant group.
Migrants often face isolation and limited integration into the society which leads to limited opportunities to connect with local employers and create local networks. This is in particular the issue for asylum seekers, who are not able to work for the first nine months after applying for asylum (in case the asylum claim has not been decided upon in this period). Asylum seekers and beneficiaries of international protection face difficulties entering the labour market in Slovenia due to lack of knowledge of their status, mistrust and stereotypes. At the same time, migrants and refugees are not familiar with the labour law, including their labour rights and job seeking assistance, as well as counselling and legal remedies in case they are victims of discrimination.
Illegal employment of TCNs is especially common in the construction, transport, accommodation, and food services industries. Illegally employed workers are usually sanctioned with fines but can also be deported from the country. Some international employment agreements contribute to potentially forced labour practices, as they stipulate that TCN must spend at least a year working for the same employer before gaining free access to the labour market, hence the employer is often in the position to enforce certain forms of work or working conditions upon the employee.
Migrant workers are often exposed to falling reimbursement, unpaid sick leave, and exclusion from the social insurance scheme, which may result in failure to obtain a work and residence permit. In practice, employers sometimes arbitrarily deregister migrant workers from health insurance schemes without them being aware of it.
Covid-19
With the Covid-19 pandemic, the demand for foreign workers in Slovenia plummeted and the national lockdown has resulted in a higher number of layoffs. Insufficient supervision over the legality of the employment and worker safety by the Labour Inspectorate was reported, as their field work has been restricted, and the case processing has been slower.
TCNs have faced challenges in accessing or interpreting accurate information due to fast-changing regulations related to the Covid-19 pandemic, leaving them in uncertain and sometimes irregular situations. The pandemic has deepened the isolation already felt by many migrants in Slovenia, some of whom have not dared visit their families in their CoOs since the start of the pandemic for fear of losing their jobs upon return. Movement restrictions have particularly affected the employees in transport services, 75% of which are TCNs. Some of them were stranded in Slovenia without accommodation, resting place or possibility to return to their CoO. Similarly, migrant workers in the construction sector are in vulnerable situation due to the ongoing work during the pandemic, often taking place in overcrowded complexes where Covid-19 can easily spread. Many are in employment contracts that limit their access to health care, confine them to overcrowded accommodation and even restrict their freedom of movement. In August 2020, the Slovenian Health Ministry reminded employers of the need to provide food and other necessities for workers undergoing quarantine, as some were left for 14 days without any support.
Do you want to share your project with our community and stakeholders?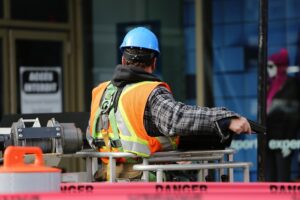 Context Labour inclusion
Labour inclusion in Romania
Overview Romania is divided into eight administrative regions; each region has certain […]
Overview Romania is divided into eight administrative regions; each region has certain […]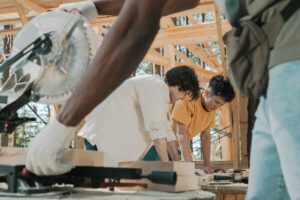 Context Labour inclusion
Labour inclusion in Greece
Overview The current legal framework that regulates integration of TCNs is established […]
Overview The current legal framework that regulates integration of TCNs is established […]