Online training: Antidiscriminatie: een transformatieve aanpak voor organisaties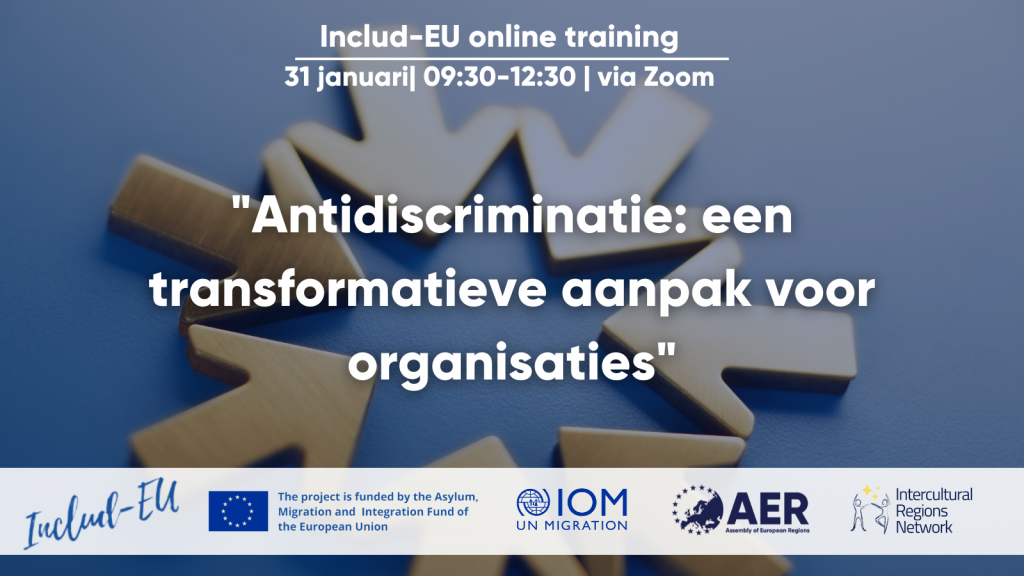 Deze online sessie op 31 januari 2023, van 9.30 to 12.30 uur, gaat over hoe we systemische discriminatie in onze omgeving kunnen herkennen en voorkomen. De sessie wordt geleid door Diversity Equity and Inclusion-expert, auteur en podcastproducent Prisca Ratovonasy. Zij deelt het podium met Mame-Fatou Niang, Associate Professor, auteur en artist-in-residence bij Ateliers Médicis.
Deze sessie wordt in het Engels gehouden, maar tegelijkertijd vertaald in het Italiaans, Sloveens, Roemeens, Grieks, Spaans en Nederlands, zodat we onze gemeenschap kunnen uitbreiden en er steeds meer instellingen bij kunnen betrekken.
Dit is een zeldzame kans om een internationale gemeenschap die 7 verschillende Europese talen spreken samen te brengen rond een gemeenschappelijke doelstelling om diensten en organisaties inclusiever te maken.
Zorg ervoor dat je de uitnodiging verspreidt onder uw collega's, belanghebbenden, vrienden en partners, zodat zij ook:
De inzet beter kunnen begrijpen;
Zich bewust kunnen maken van de transformatieve dimensie van de aanpak van discriminatie;
Bruikbare kennis krijgen, klaar voor gebruik.
Inschrijven kan al via deze link. Meer informatie zal volgen!
Do you want to share your project with our community and stakeholders?