Spletno usposabljanje: Preprečevanje diskriminacije: transformativni pristop za organizacije
Usposabljanje bo potekalo v sedmih evropskih jezikih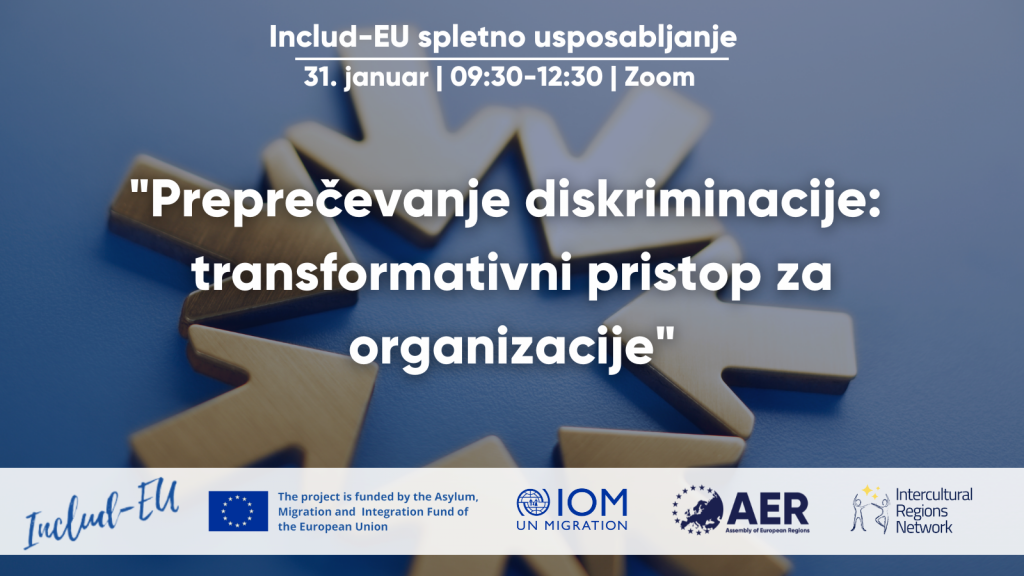 Spletno usposabljanje, ki bo potekalo 31. januarja 2023 od 9.30–12.30, se bo osredotočilo na prepoznavanje in preprečevanje sistemske diskriminacije v našem okolju. Spletno usposabljanje bo izvedla strokovnjakinja za enakost in vključevanje, avtorica in producentka podcastov Prisca Ratovonasy. Usposabljanje bo izvedla v sodelovanju z Mame-Fatou Niang, izredno profesorico, avtorico in rezidenčno umetnico Ateliers Médicis.
Usposabljanje bo potekalo v angleščini s simultanim tolmačenjem v slovenščino, italijanščino, romunščino, grščino, španščino in nizozemščino, kar nam bo omogočilo krepitev naše skupnosti in vključevanje več institucij ter organizacij.
To je redka priložnost za povezovanje mednarodne skupnosti v sedmih evropskih jezikih s skupnim ciljem krepitve vključujočih storitev in organizacij.
Vabljeni k posredovanju vabila morebitnim zainiteresiranim, ki bi želeli:
bolje razumeti tematiko;
ozaveščati o transformativni razsežnosti naslavljanja diskriminacije;
pridobiti aplikativno znanje.
Prijavite se lahko na tej povezavi. Nadaljnje informacije boste prejeli v kratkem po potrditvi udeležbe.
Do you want to share your project with our community and stakeholders?