Stories
From skills to work
Refugees, as do other migrants, bring with them a wealth of experiences, skills and talents that make them very valuable to European labour markets.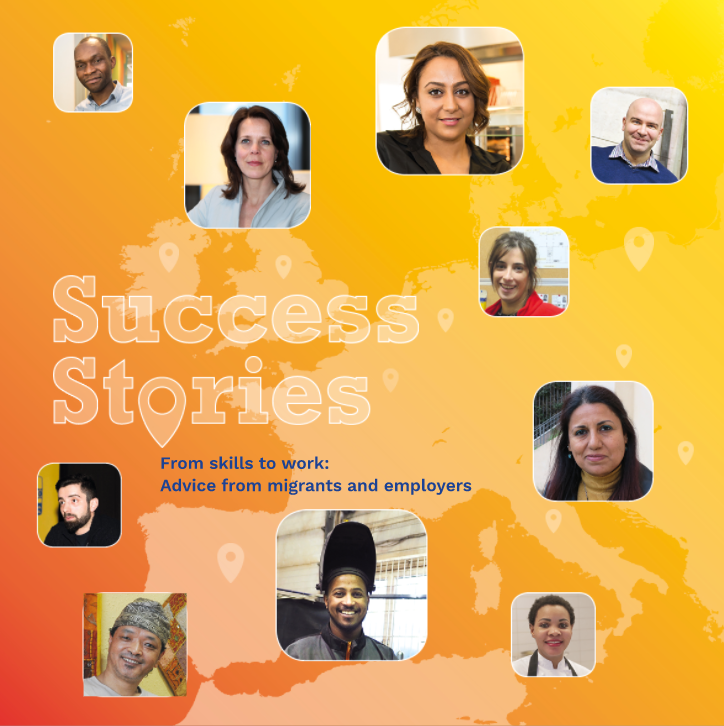 "I am proud that I am working, I see myself progressing every day."
Alisat
Catering staff member at BaxterStorey Kitchen,
the Netherlands.
Originally from Uganda.
The Skills2Work project has identified many good practices within nine European Member States.
This booklet presents a sample of the success stories collected within the framework of the Skills2Work project to highlight the mutually beneficial relationship between refugees and employers in European Member States. Each person featured here has a story to tell about achievements, but also about personal challenges, about adjusting expectations and about compassion. Yet all stories have something in common: they promote the talents
that refugees offer to our labour markets.
Do you want to share your project with our community and stakeholders?