Training: Co-design di Comunità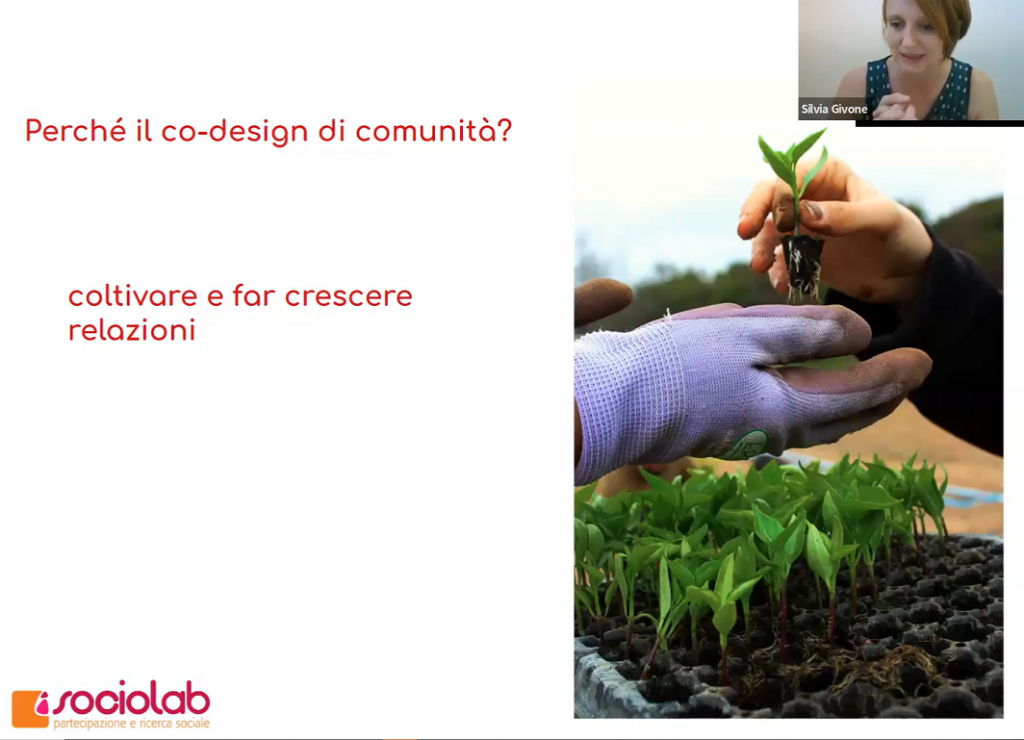 Giovedì 25 maggio si è tenuto il quarto appuntamento del capacity building sull'inclusione e la transizione abitativa per i cittadini con background migratorio promosso da OIM Italia dal titolo "Co-design di Comunità". L'intervento di Silvia Givone, facilitatrice e esperta di partecipazione presso Sociolab.
Nel corso del pomeriggio Silvia Givone ha avviato una riflessione insieme ai 24 partecipanti sui metodi e le tecniche per l'implementazione di percorsi di attivazione, partecipazione e collaborazione delle comunità.
Perché la collaborazione serve all'inclusione abitativa?
Da dove cominciare praticamente?
Può il design thinking essere un approccio per comunità collaborative?
Queste sono solo alcune delle domande che hanno guidato l'intervento costituendo un'occasione importante per continuare a lavorare insieme sull'implementazione di soluzioni innovative in grado di rispondere ai bisogni abitativi di cittadini in situazioni complesse, in particolare a persone con background migratorio che non hanno – o non hanno più – diritto ai servizi di accoglienza.
Alla fine degli interventi sono ripresi i lavori con un laboratorio facilitato da Sociolab. I partecipanti sono stati divisi in tre gruppi e hanno avuto 45 minuti a disposizione per confrontarsi e rispondere alla domanda: Come rafforzare un progetto di inclusione abitativa con la comunità? Per farlo hanno iniziato lavorando insieme all'elaborazione di un'idea, ovvero una proposta di attività. Successivamente hanno ragionato sui possibili attori e alleati da coinvolgere nel progetto. Infine hanno immaginato una piccola azione potenzialmente realizzabile dividendo i compiti di chi avrebbe potuto fare cose per la sua concretizzazione.
Nella quarta giornata di formazione si è fatto un ulteriore passo verso l'operatività degli interventi possibili per riuscire ad accompagnare i soggetti verso una transizione abitativa in grado di renderli non solo autonomi e protagonisti del proprio percorso. È emerso un quadro importante che ha sottolineato l'importanza della collaborazione all'interno dei percorsi di inclusione e autonomia abitativa, ma anche come approcci come il design thinking possano fornire spunti interessanti per ripensare i processi.
Do you want to share your project with our community and stakeholders?