Training: Governance per l'inclusione abitativa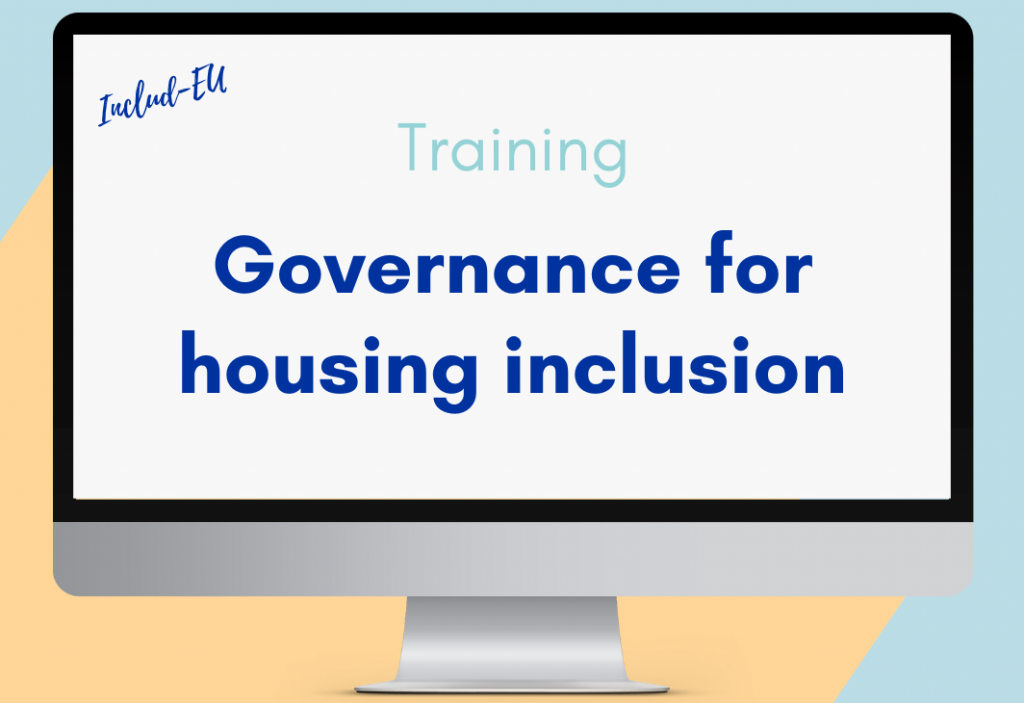 Giovedì 1 giugno, si è tenuto il quinto appuntamento del capacity building sull'inclusione e la transizione abitativa per i cittadini con background migratorio promosso da OIM Italia dal titolo "Governance" e con l'intervento dell'esperto Andrea De Conno di Federsanità.
Dopo alcuni accenni rispetto alla centralità della persona nella strutturazione degli interventi Andrea De Conno è entrato nel merito del sistemi innovativi di governance collaborativa pubblico-privata e del coordinamento tra servizi per l'autonomia abitativa, lavorativa e sociale degli utenti. Attraverso una cornice quantitativa e tipologica ha affrontato il tema della povertà e delle disuguaglianze declinandole anche nella loro multidimensionalità.
Il focus sulle dimensioni della povertà, sui processi di valutazione multidimensionale e sulle porte di accesso unitario hanno guidato l'intervento costituendo un'occasione importante per continuare a lavorare insieme sull'implementazione di soluzioni innovative in grado di rispondere ai bisogni abitativi di cittadini in situazioni complesse, in particolare a persone con background migratorio che non hanno – o non hanno più – diritto ai servizi di accoglienza.
A conclusione della prima parte del pomeriggio sono ripresi i lavori con un laboratorio facilitato da Sociolab. I partecipanti sono stati invitati a partecipare in plenaria rispondendo insieme ad alcune domande attraverso Mentimeter, uno strumento interattivo che permette di somministrare domande e ottenere feedback condivisibili in tempo reale con il pubblico. La lettura delle risposte ha generato un ultimo momento di commento e confronto tra Andrea De Conno e le partecipanti.
Nella quinta giornata di formazione è stato aggiunto un tassello importante nella riflessione sul tema dell'abitare e sperimentazione collettiva di nuovi strumenti e interventi possibili per riuscire ad accompagnare i soggetti verso una transizione abitativa in grado di renderli non solo autonomi e protagonisti del proprio percorso. Sono state condivise riflessioni importanti sulla governance collaborativa pubblica-privata, sugli alleati e sulle risorse necessarie a portare avanti percorsi di inclusione capaci di portare i singoli al raggiungimento della propria autonomia abitativa, ma anche lavorativa e sociale
Do you want to share your project with our community and stakeholders?