News
Training: Migration and segregation in the educational field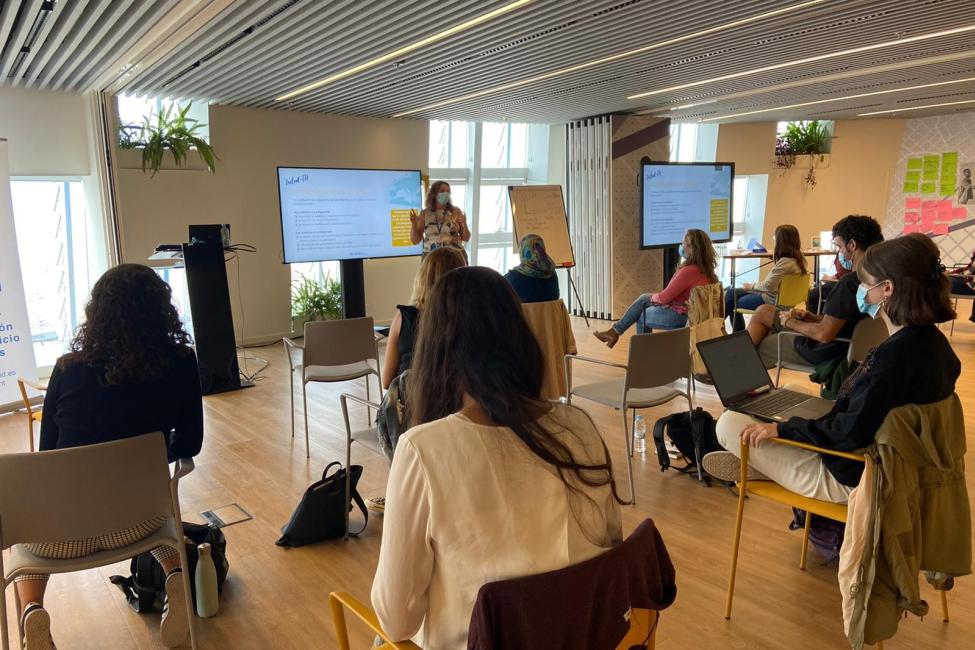 'Migration and segregation in the educational field' is the title of the sixth training theme promoted by the International Organization for Migration (IOM) in Spain within the framework of the European project Includ-EU. The training will take place on July 29 and 30 in Barcelona online in collaboration with the Department of Equality and Feminisms of the Generalitat de Catalunya (DIFE).
The training is aimed at directors of academic centers, education technicians and teachers in the region. Issues such as cultural diversity, school inclusion and anti-racism in the classroom, as well as tools to promote inclusion in the classroom, will be the protagonists of the event during these two days.
The training is part of the European project Includ-EU whose main objective is to promote the exchange of good practices on the inclusion of the migrant population between European regions
Do you want to share your project with our community and stakeholders?