News
Training on migration mental health care
Raise awareness and build knowledge capacity of frontline professionals.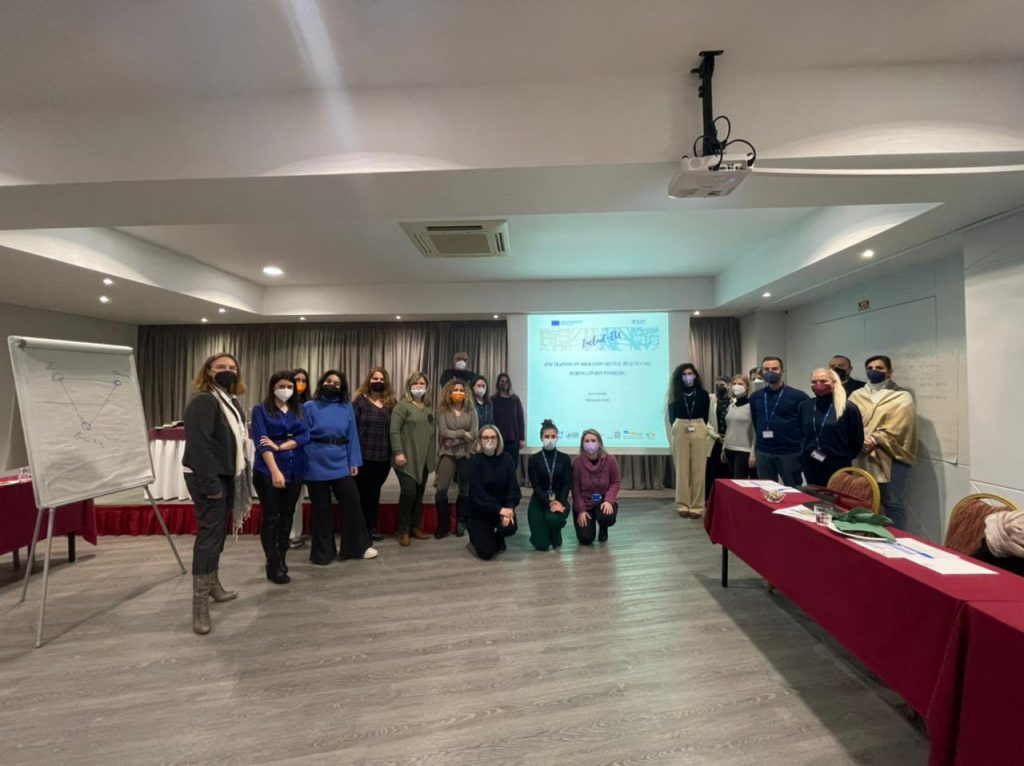 Within the framework of the Includ-EU project, which aims to improve knowledge and capacities to facilitate the integration of third country nationals and implement and assess pilot projects that promote the integration of TCNs at regional and local level, a series of migration mental health care trainings is taking place since March 2022 in various locations in Greece where most refugees and migrants reside and socialize with the host population. More specifically, IOM Greece provides a training programme for health professionals, psychosocial workers, law enforcement officers and professionals working with refugees and migrants.
The training aims to raise awareness and build knowledge capacity of frontline professionals in the area of migrants' and refugees' mental health, to encourage positive attitudes and to share own experiences and to reiterate the successful ones.
Through the use of experiential techniques that promote active participation in the educational process (group work, plenary discussions, simulations, role play) an effort was made for the trainees to get in touch and try ways of providing psychological first aid (PFA) by following the corresponding principles (Prepare, Seek, Listen, Connect). Particular emphasis was placed on the issue of Preparation and Listening. The inclusion of specific ways and techniques to address the special needs arising from the pandemic has been rather just addressed more than discussed in depth.
More specifically, on the matter of self-care and colleagues, again through experiential methods, participants were given the opportunity to identify sources of stress at work, categorize them and look for methods that could help them manage them, especially through Capacity Building and Team Bonding.
The trainings have been conducted since March 2022 in Heraklion Crete, Thessaloniki, Mytilene Lesvos, Athens, Samos, Ioannina and will be completed by May 2022.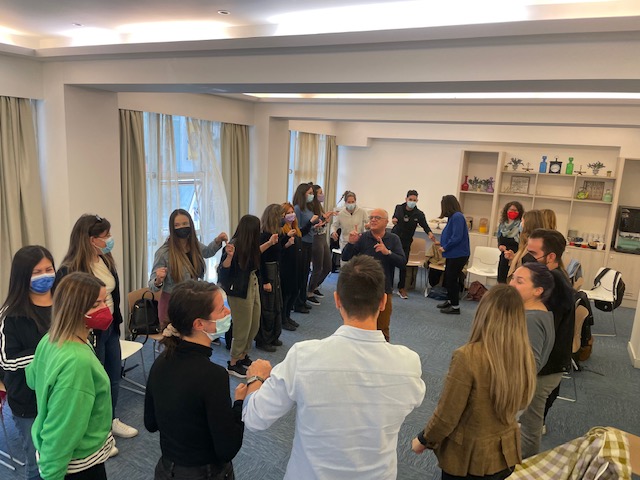 Do you want to share your project with our community and stakeholders?