Training online sulla discriminazione sistemica
Il training sarà tenuto in 7 lingue europee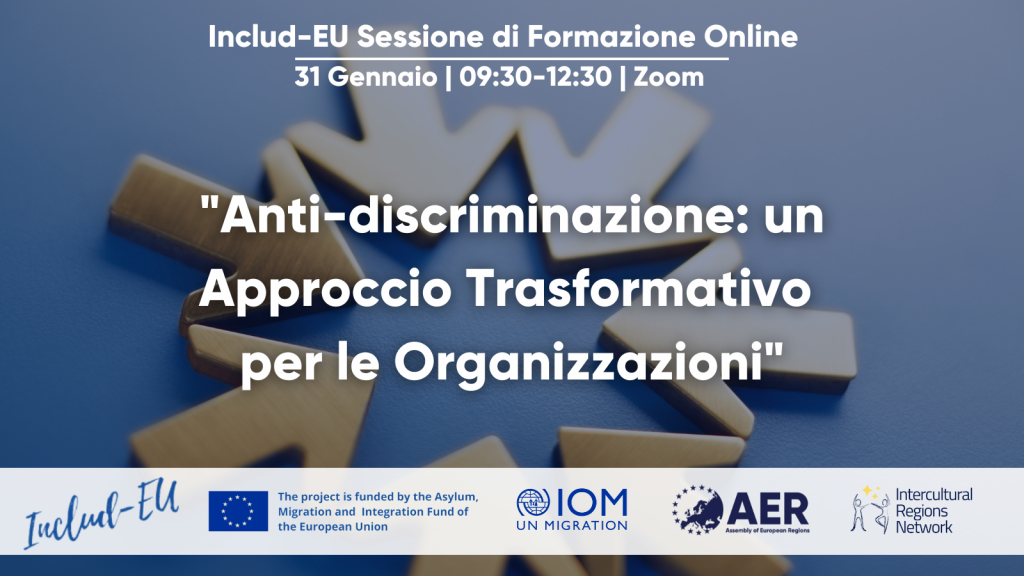 Martedì 31 gennaio, dalle ore 9.30 alle ore 12.30, il Progetto Includ-EU offre l'opportunità di partecipare ad una sessione online focalizzata su come possiamo identificare e prevenire la discriminazione sistemica nei nostri paesi, e basata sulla metodologia sviluppata dal Consiglio d'Europa. Il training sarà guidato da Prisca Ratovonasy, esperta di diversità, equità e inclusione, e Mame-Fatou Niang, professoressa associata, autrice e artista presso Ateliers Médicis.
La sessione si terrà in inglese e sarà tradotta simultaneamente in italiano, sloveno, rumeno, greco, spagnolo e olandese, una rara opportunità per riunire una comunità internazionale con 7 lingue europee attorno a un obiettivo condiviso per rendere i servizi e le organizzazioni più inclusivi.
Le registrazioni sono aperte a questo link.
Do you want to share your project with our community and stakeholders?