News
Trainings on intercultural skills
About fifty professionals from the Spanish Public Administration participated in the training.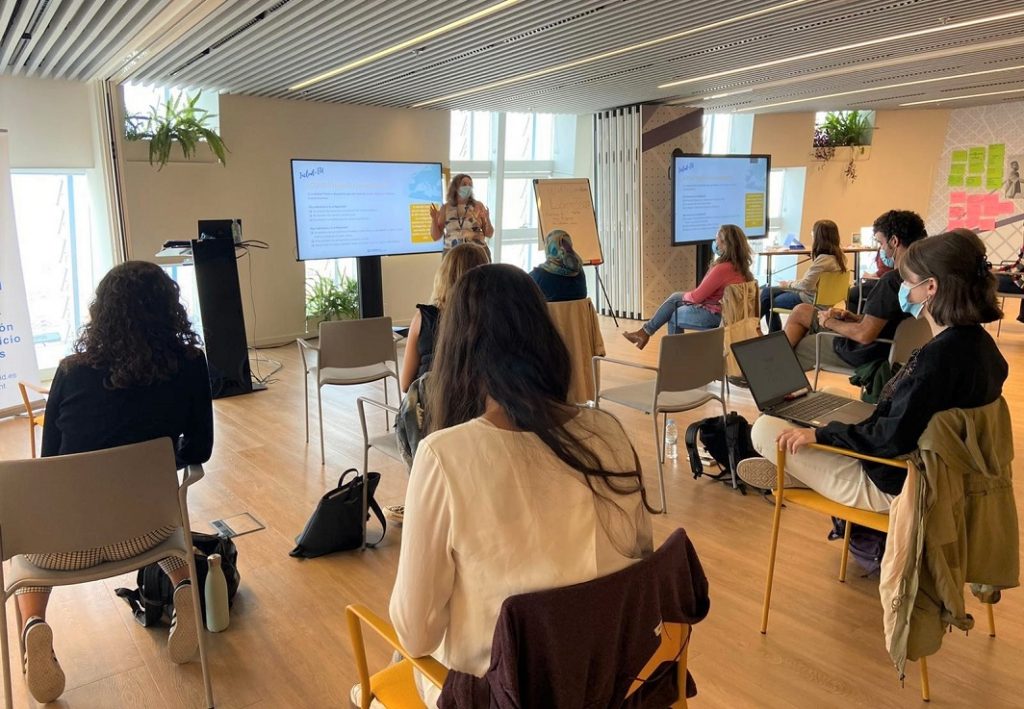 IOM Spain organized a capacity building course focused on intercultural skills and interaction with the migrant this October (2021) in the framework of the Includ-EU project. The meeting brought together nearly 50 professionals from the public bodies of the Catalonia Govern, one of the regions with the largest migrant population in the country.
These were the main aspects addressed during the training:
the migratory reality in data;
the development of intercultural capacities (effective intercultural communication, tolerance of ambiguity, etc.);
the interaction with migrants and conflict management (cultural differences and routes of effective integration, conflict management, interaction with the local community, etc).
Thanks to this training action, an outstanding group of key actors worked on developing their skills that will favour the management of public policies on migration in the region, thus favouring the integration of the migrant population. This training has been possible thanks to the close collaboration with the Department of Equality and Feminismes of the Generalitat de Catalunya, implementing partner of the project in Spain together with IOM Spain.
The training sessions were a success, achieving a high level of satisfaction among the participants. Some of the feedback received from the participants include: "Thanks to all the data showcased during the training, I have now a deeper understanding on migration and migratory flows "; "I would have enjoyed more days of training"; "I am amazed of all the resources that IOM has in the area of migration"; "I think that with what I have learned I can develop my work better."
Do you want to share your project with our community and stakeholders?