Uspešen zaključek pilotnega programa krepitve digitalnih veščin migrantov v Sloveniji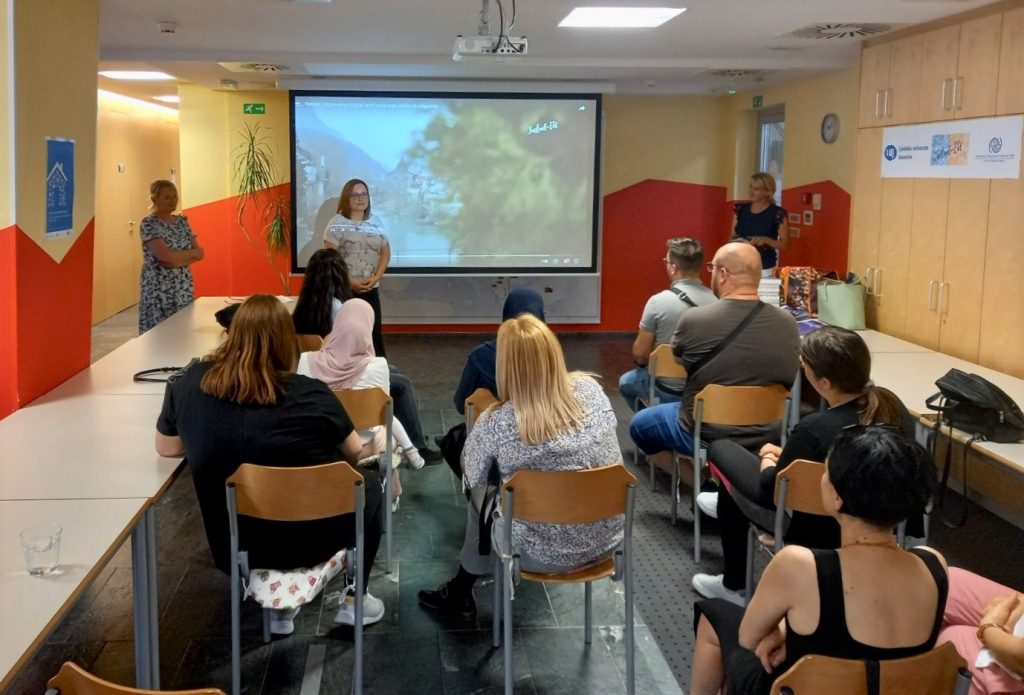 Junija 2022 se je uspešno zaključil pilotni program krepitve digitalnih veščin in socialne vključenosti migrantov, ki ga je izvedla Ljudska univerza Jesenice. Dve skupini migrantk in migrantov sta se udeležili 60-urnega programa, ki je zajemal delavnice digitalnih veščin in slovenskega jezika, pri čemer se je osredotočal na krepitvi orientacije migrantov v lokalni skupnosti.
Ob začetku programa so udeleženci opravili začetno vrednotenje znanja digitalnega in slovenskega jezika. Njihove veščine so bile ponovno ovrednotene ob zaključku programa. Skupaj s poklicno orientacijo, ki jim je bila zagotovljena, je lahko vrednotenje njihovega znanja slovenskega jezika in digitalnih veščin koristno orodje v procesu iskanja zaposlitve.
Zaključni dogodek je potekal 2. junija 2022 na Jesenicah. Udeleženci, ki so uspešno zaključili 60-urni program, so prejeli certifikat. Na dogodku je bil predvajan izsek videa o pilotnem projektu.
Do you want to share your project with our community and stakeholders?