Context Active citizenship
Active citizenship in Slovenia
Active participation and social inclusion are among key two-way pathways to successful integration.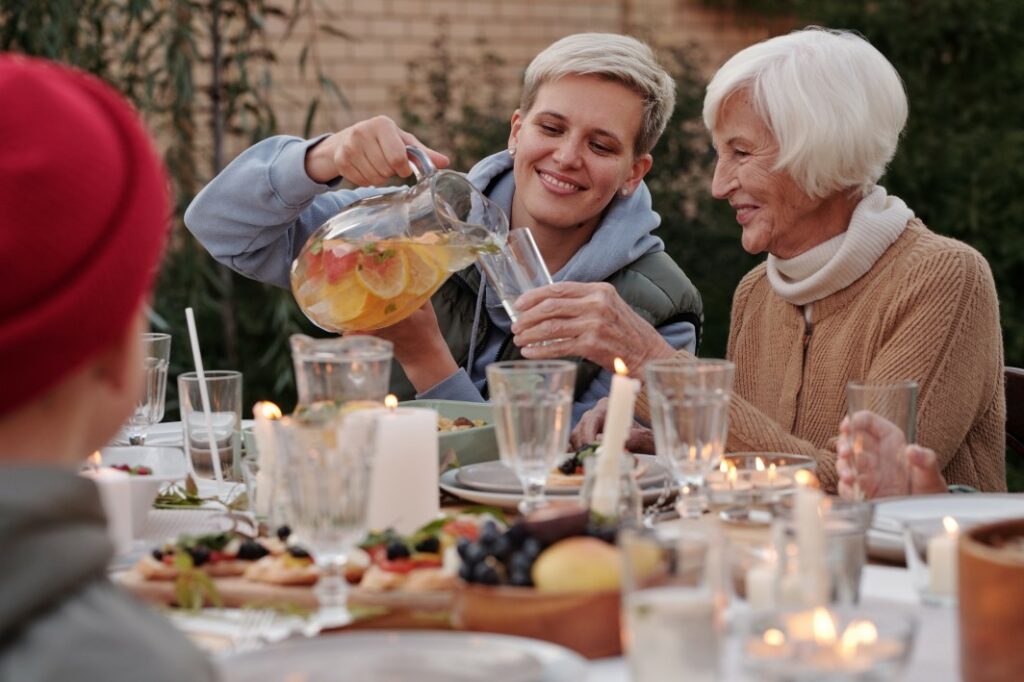 Overview
Active participation can be achieved through innovative and supportive social inclusion practices, by allowing space for their organic transferability from policy to real-life scenarios. Both areas have been centerfold in Slovenia's integration practices. With an increasing number of third-country nationals (TCNs) residing in Slovenia, the need to expand and seek new approaches are at the heart of the debates on integration, on governmental, municipality, policymakers' level, as well as civil society level.
Slovenia is a destination country principally for nationals of the Western Balkan countries. The data for 2020 published by the Statistical Office of the Republic of Slovenia data show that there were 2,095,861 residents in Slovenia, of which 156,351 were foreign citizens, accounting for 7.5 percent of Slovenia's population. Most foreign nationals were citizens of Bosnia and Herzegovina (73.179; 52.900 men and 20.279 women), followed by citizens of UNSC Resolution 1244-administered Kosovo (19.577; 12.197 men and 7.380 women), Serbia (16.243; 12.163 men and 4.080 women), North Macedonia (13.324; 7.424 men and 5.900 women), the Russian Federation (3.261; 1.458 men and 1.803 women), Ukraine (2.284; 862 men and 1.422 women), China (1.322; 720 men and 602 women); and Montenegro (861; 481 men and 720 women). According to the Ministry of Interior data for 2021, over 183.000 non-EU nationals reside in Slovenia, with 96.927 holding a permanent residence permit and 86,081 having a temporary residence permit in July 2021. Until mid-2021 the majority of residence permits have been issued to nationals of Bosnia and Herzegovina, UNSC Resolution 1244-administered Kosovo, Serbia and North Macedonia and the Russian Federation.
Forced migration flows represent a relatively small share of immigration to Slovenia. As the data by the Ministry of Interior demonstrate, the majority of asylum seekers in Slovenia until August 2021 were nationals of Afghanistan (750), Pakistan (245), Bangladesh (137), Iran (117), and Iraq (107). In 2020, 3,548 asylum requests were filed in Slovenia and 89 persons were granted international protection. Until 31 July 2021, 1,831 requests for international protection were filed, with 40% claims by Afghan nationals. Slovenia also has a sizeable population of former refugees from Bosnia and Herzegovina who have been granted permanent residence permits.
The key legislative framework is set by the Foreigners Act which regulates the conditions and ways of entry, departure and residence of foreigners in Slovenia, while the international protection is regulated by the International Protection Act. Integration is embedded in the national migration policy which includes measures aimed at providing favorable conditions for the quality of life of TCNs, including active prevention of discrimination, xenophobia and racism. As provided in the Resolution on the Migration Policy of the Republic of Slovenia (2002), the integration policy is based on the fundamental principles of equality, freedom, cooperation and respect for the individual's integrity and cultural identity. The Migration Strategy of the Republic of Slovenia (2019) is based on inter-sectoral collaboration and addresses migration in a multifaceted, comprehensive and long-term manner and places greater emphasis on understanding all aspects of migration and improving measures to manage them. The Strategy encompasses six horizontal pillars linked to specific aspects of migration, i.e., the international dimension of migration; economic migration as part of legal migration; international protection; integration into the society; irregular migration and return; and security component. The integration of TCNs into the labour market was addressed by the Economic Migration Strategy for the period 2010–2020. The Strategy recognized that Slovenia faces labour shortages. Among the Strategy's goals were to provide guidelines and measures to ensure work experience of domestic workforce abroad, and to reduce brain drain by encouraging circulation of professionals.
A new Government body, the Government Office for Support and Integration of Migrants has been established in 2017. The coordinating role in the field of integration remains at the Slovenian Ministry of Interior, which provides information on the rights and duties of TCNs through a dedicated website. It also implements the "Initial Integration of Immigrants" program for TCNs. This free-of-charge program consists of language and cultural courses and first examination of Slovenian at the basic level. Through public tenders, the Ministry has been involving municipalities and other civil organizations in the activities or implementation of programs aimed at integration of TCNs into the local environment, however some local communities voice their concerns over the lack of systematic solutions.
The Decree on ways and scope of providing programs of support for integration of TCNs regulates the integration support for TCNs. One of the key integration measures include the Slovenian language course and cultural integration programs. The scope of integration support for migrants depends on their status in Slovenia. All migrants are entitled to the Initial Integration of Immigrants program. This measure is made available to migrants with permanent residence permit and migrants with temporary residence after a year of residing in Slovenia (except family members of Slovene citizens who are entitled to participate immediately upon their arrival to Slovenia).
Beneficiaries of international protection are entitled to the most comprehensive scope of rights, as their rights are equal to those of Slovene citizens except for certain political rights. For a period of 3 years after being granted international protection status, they are entitled to integration measures, which include the support of a refugee counsellor, Slovene language courses, free-of-charge accommodation in an Integration house or financial compensation for accommodation at a private residence. The two Integration Houses (in Ljubljana and Maribor) have limited capacities. One of the key challenges is access to the real estate market as landlords tend to be somewhat hesitant to rent properties to refugees.
In 2012, the Council for the Integration of Foreigners has been established as a government consultative body on integration issues. Its tasks are to provide opinions on legislative initiatives, policies and national programs relevant for the inclusion of foreigners; monitor the implementation of integration measures and report annually to the Government of the Republic of Slovenia. In its current mandate, the Council is composed of representatives of ministries; migrant communities or non-public entities working with migrants are not represented in the Council.
The Migration strategy emphasizes that an inclusive local environment is essential for the successful integration of TCNs into Slovenian society and promotes engagement of civil society organizations in the implementation of integration activities. However, local communities do not have the formal mandate to implement integration measures. The Council for the Integration of Foreigners pinpointed the need to establish collaboration between the state and local authorities. In practice, integration takes place at the local community level and is sustained by various non-governmental sector programs or short-term projects (mostly funded nationally or by the EU).
TCNs may apply for Slovenian citizenship after 10 years of residence in Slovenia, of which 5 years must be continuous, with a line of additional criteria, including sufficient means of subsistence and a high level of Slovene language skills. Refugees may apply for citizenship of the Republic of Slovenia after five years of residence in the Republic of Slovenia. The National Integration Evaluation Mechanism report for Slovenia for 2018 states that "according to the Ministry of the Interior, the average waiting time in the naturalization procedures in 2018 was 230 days."
The legislative changes in 2002 allowed for long-term permanent residents to vote in local elections. However, non-EU citizens are not allowed to be members of political parties and they cannot stand as candidates in elections.
Slovenia's anti-discrimination laws cover most forms of racial, ethnic, religious and nationality discrimination. In 2016, the Protection Against Discrimination Act strengthened discrimination protection mechanisms and established the national equality body – the Advocate of the Principle of Equality. In 2020, Migrant Integration Policy Index classified Slovenia's approach to integration is as "equality on paper" only, meaning TCNs enjoy basic rights and long-term security, but do not enjoy equal opportunities. One of the issues of implementing positive integration measures is the lack of reliable and updated equality data according to the Council of Europe's European Commission against Racism and Intolerance report on Slovenia (2019).
Challenges of integration are closely related to the risks of poverty and social exclusion that disproportionally affect TCNs. Data for 2018 shows that TCNs living in Slovenia were 2.3-times as likely as nationals to be at risk of poverty or social exclusion. Children with at least one parent who was a foreign citizen are 3.8-times as likely to be at risk of poverty compared to children whose parents are Slovenian nationals.
While diaspora or migrant organizations are not numerous, many organizations work with migrants and engage them in their work. The Ministry of Culture funds many activities of cultural or ethnic associations which also cater to the needs of TCNs.
Covid-19
Migrants were among communities disproportionately affected by the Covid-19 outbreak. Due to lockdown restrictions, the demand for foreign workers in Slovenia plummeted. The national lockdowns had resulted in higher numbers of layoffs and the abuse of labour regulations has worsened since March 2020. The fast-changing regulations related to the Covid-19 pandemic pose challenges for migrants in accessing or interpreting accurate information, leaving them in uncertain and sometimes irregular situations. The pandemic has deepened the isolation already felt by many migrants in Slovenia have not dared to visit their families in their homelands since the start of the pandemic for fear of losing their jobs upon return due to mandatory quarantine.
Movement restrictions have particularly affected the employees in transport services, 75% of which are TCNs. Similarly, migrant workers in the construction sector are in vulnerable situation due to the ongoing work during the pandemic, often taking place in overcrowded complexes where Covid-19 can easily spread. Within the Asylum Centre, a quarantine section has been established. Slovenian language courses have been implemented online, hence participation of migrants depended on their IT equipment and digital literacy skills.
Activities of NGOs which provide TCNs with pro-bono legal assistance, administrative support or serve as a space aiding the integration were put on hold, which will likely result in a delayed integration process.
As children with migrant parents tend to be overrepresented in the socially and economically weaker situations compared to those with native-born parents, they are less likely to have access to a computer and an internet connection at home or to a quiet place for study in times of school closures and distance learning. Additionally, their parents tend to have fewer resources than native-born parents to help them with their homework. Remote language learning is difficult for adults too, especially for the low-educated TCNs. Discontinuity of language courses may lead to slower progress and result in lack of motivation. Social isolation from locals who could help with informal learning is also a concern. Program shutdowns thus affect TCNs in terms of employability and broader social integration prospects.
Social distancing and restriction measures affected informal networks, of which migrants have fewer, making many feel more isolated. While migrants face several vulnerabilities in the current labor market, the importance of informal networks tends to increase when labor market conditions worsen.
During the Covid-19 pandemic, humanitarian organizations working with vulnerable groups witnessed an increase in demand for food, financial aid and psychosocial support. As average net salary in industries where TCNs typically work is 20% to 30% lower than the average net salary in Slovenia, TCNs are at higher incidence of poverty in times of crisis. Advocate of the Principle of Equality warned that all TCNs legally residing in Slovenia should be guaranteed equal right under the Act Determining the Intervention Measures to Contain the Covid-19 Epidemic and Mitigate its Consequences for Citizens and the Economy. These includes the right to emergency medical care, the right to a basic care in the form of cash assistance.
Do you want to share your project with our community and stakeholders?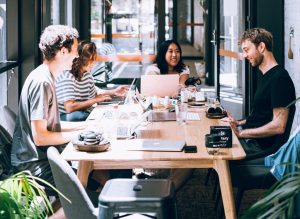 Overview Overall, Romania continues to be a country of emigration. As per […]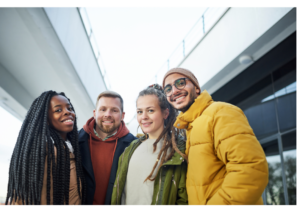 Context Active citizenship
Active citizenship in Greece
Overview According to the data disseminated by Eurostat on Population demographics on […]
Overview According to the data disseminated by Eurostat on Population demographics on […]