Context Active citizenship
Active citizenship in The Netherlands
If any principle could summarise the Dutch integration strategy, it's active participation.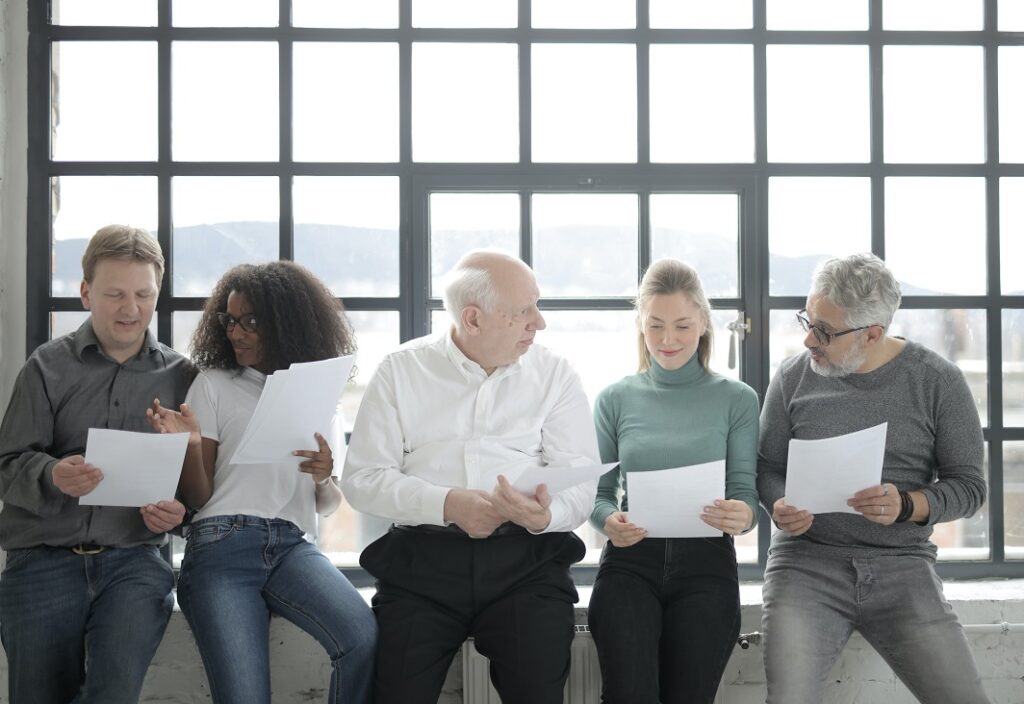 Overview
If any principle could summarise the Dutch integration strategy, it's active participation. Immediately from the receipt of a residence permit or visa, migrants of essentially every category are expected to participate in Dutch society. Some of this expectation is formalised by the government through integration obligations, while much is unspoken by Dutch society more generally. Attempts must be made by the new arrival to integrate, participate, contribute and generate opportunities for themselves.
Since 2013, the Government strategy toward migrant integration has promoted self-responsibility and taking control of one's own integration. Migrants are encouraged to seek opportunities, to develop a network and to become independent in every way.
While the Dutch strategy leans heavily on the responsibility of migrants to become financial independent through labour market integration, it also recognises the mutual links of financial independence on social integration and social inclusion.
For migrants who wish to complete their integration examination, they will be assessed on language, labour market orientation and civic education. In 2017, a Participation Certificate Programme was introduced, which requires individuals who wish to apply for a residence permit to sign a certificate prior to passing their integration exam. Failure to sign the Participation Certificate can result in a fine of 150 EUR. This certificate represents a commitment by the individual to respect shared Dutch values and practice the standards and rules of Dutch society; such principles as: 
the freedom of religion and speech;
equality, regardless of age, religion, sexual orientation, ability;
nondiscrimination;
freedom of choice (with specific reference to personal relationships).
In order to vote in national elections, migrants must be naturalised – meaning, they must possess Dutch citizenship. For refugees, family reunification migrants and asylum seekers, this requires migrants to have passed their statutory integration obligations and have met the requirements for naturalisation. The naturalisation procedure can take at minimum five years from the point of arrival in the Netherlands; highlighting the Dutch approach of incentivising citizenship rights with the individual's integration performance.
Asylum seekers who secure a Dutch resident permit can benefit from the buddy system of the Dutch Refugee Council. Buddies are often the first point of support for migrants who have received a positive asylum request, and have relocated from the asylum center to their home in a Dutch municipality. The majority of Dutch Refugee Council buddies are volunteers who have been trained to support migrants with navigating their first few years in the Netherlands. In addition to supporting migrants with their integration requirements and daily tasks (registering for language lessons, finding work, opening a bank account, finding childcare), buddies can provide a pivotal avenue to social participation and exposure to the Dutch culture. By celebrating Dutch holidays together, spending social time together, introducing migrants to Dutch people and traditions, buddies provide migrants with nuanced information and unspoken rules that they are likely to encounter within Dutch society.   
The initial period after arrival is paramount to an individual's integration success. Recognising this, the Netherlands hosts an array or formal and informal social support structures that strive to support migrants, build diverse social networks and project positive narratives about migrants.
The increase in migrant arrivals in 2015-2016 saw the introduction of many neighbourhood level and citizen-run initiatives to facilitate an inclusive society. Smaller communities (villages, towns) tend to offer informal welcoming support toward new arrivals, from neighbours, schools, colleagues; more so than larger cities.
The often long period of time (years, or even decades) that resident permit holders have waited in reception centres before relocating to housing in Dutch society has proven to take a toll on integration success. Consequently, greater efforts are being made by national and local authorities to shorten waiting times, and to use this as constructively as possible through the provision of early integration support and social immersion – often phrased as "meaningful waiting".
Similarly, and in line with the proactive nature of the Dutch integration strategy, new recipients of resident permits are encouraged to take up volunteer work to contribute to their communities, to build their skill set, to practice their Dutch language skills and to immerse themselves into Dutch society. An approach which again highlights the linkages between labour market participation and social integration.
Researchers and policy advisors are familiar with the risk of creating social inclusion policies that specifically target migrants, as they can ultimately have the opposite effect of marginalising groups. The risk is particularly high when policy makers lack sufficient data and/or allow for migrant representation in the policy making process. Increasingly, the Dutch inclusion policies foster inclusion for all as an 'all-encompassing theory', which naturally refers to migrants as well as other groups in society.
Covid-19
It is widely reported that the impact of Covid-19 has been felt most by those who are already excluded from society. The pandemic has magnified existing global social and economic inequalities. The Netherlands is no different, where migrant groups have been reported to miss key Covid-19 updates about national regulations if they cannot follow the Dutch language; the education and social skills of children and young person's suffering due to insufficient access to laptops, strong WIFI, and parental support; intense experiences of social isolation as places of worship close; lapses in progress in obligatory integration goals as language schools and support structures close or try to manage online; loss of paid employment and distance from their social networks.
Community centered initiatives that target social cohesion – such as neighbourhood centers, language cafes and social mentoring, have suffered under pandemic conditions. While the social network of migrants is often limited, the closure of libraries, community centers, language schools, voluntary work locations, sports clubs and cafes has limited or completely erased the few options that migrants did have to socialise and participate in their community.
Researchers in the Netherlands have found that elderly migrants are particularly susceptible to loneliness during lockdown. A survey of first-generation Moroccan elders also indicated that they were fearful to step outside their comfort zone when trying new ways of socialisation, but when guided, they were immensely appreciative.
A targeted "Corona Helpline" for elderly persons with migration backgrounds is now available in the Netherlands. Facilitated by the senior organization KBO-PCOB and the network of Organizations for Older Migrants (NOOM), the telephone line is intended to support elder migrants by providing information, but also to quell feelings of loneliness.
Dutch organisations are recognising what they are calling "Corona Stress"; a psychological and psychosocial consequence of the pandemic. Migrants who have struggled with uncertainty, isolation and confinement before, during and after their immigration to the Netherlands are experiencing flashbacks as a result of similar feelings due to the pandemic. Symptoms of Corona stress can include physical complaints, as well as physiological concerns such as a withdrawal from society, lack of motivation to participate, bad moods and inability to stick to daily routines. While counsellors acknowledge the limited capacity to help through virtual means – especially when there are language barriers, they recommend keeping regular phone calls with isolated individuals and matching migrants to buddies or migrant representatives who can utilise a greater range of communication tools.      
Do you want to share your project with our community and stakeholders?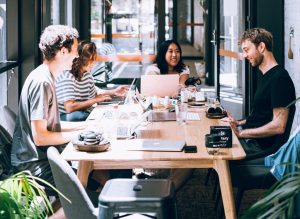 Overview Overall, Romania continues to be a country of emigration. As per […]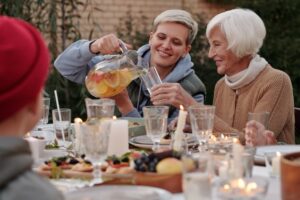 Context Active citizenship
Active citizenship in Slovenia
Overview Active participation can be achieved through innovative and supportive social inclusion practices, by […]
Overview Active participation can be achieved through innovative and supportive social inclusion practices, by […]