News
How to foster an intercultural approach to Education & Training
An overview of the 5th Includ-EU webinar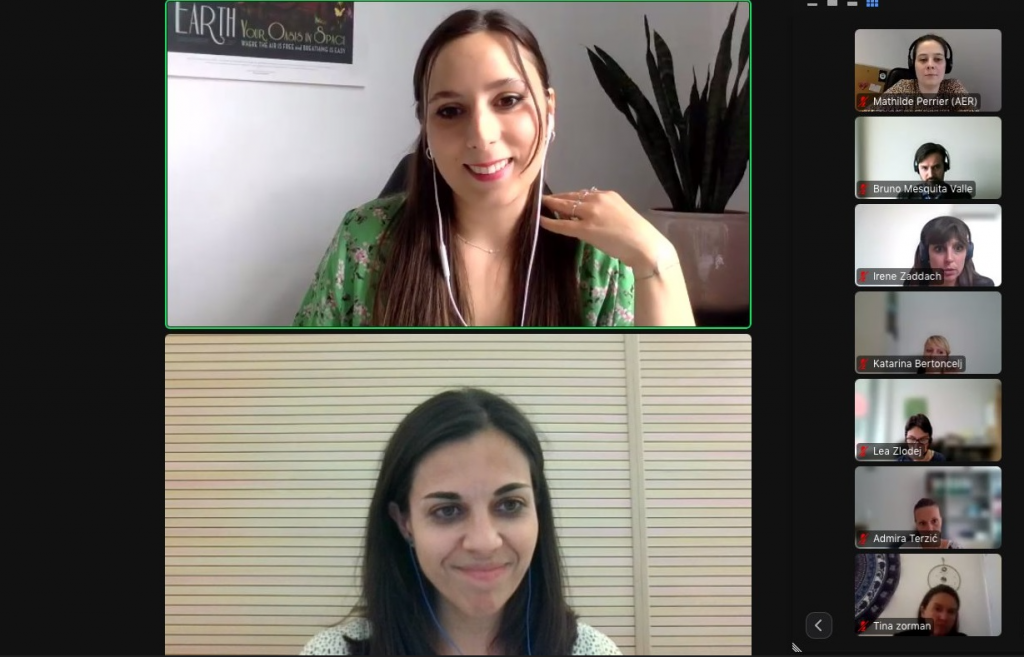 Education and Training as key enabler of social inclusion and empowerment
It is by no chance that Education and Training are on top of the list, as they are considered as a pre-condition and the key enabler of social inclusion and empowerment encompassing all other areas of Inclusion (together with housing, the most tangible and thus need and also very high on the European agenda).
Setting the scene
That is why a firm commitment of IOM, as underlined by Emanuela di Paola (Integration and Technical Cooperation Unit, IOM, Coordination Office for the Mediterranean) in the opening, is to engage the youth to become driver of social inclusion through education (formal, non-formal and informal).
Students who are well integrated into the education system, have more chances to be active and reach their full potential. Not only, "when young people given responsibility, are empowered and encouraged to take ownership, they can also be catalysts of innovation and creativity", continues Emanuela.
But learning cannot stop with the end of the traditional education path and the inclusion in an insatiable rapid-changing labour market. In particular, lifelong learning opportunities and the possibility to upskill and reskill are key to creating the right environment for migrants (young and adults) to arrive in a host country and be able to take up new job opportunities, which reflect the needs of the national/local specificities.
New approaches and initiatives
And in this regard what can be done at the local and regional levels is really make this integration happen, with a series of approaches and initiatives which capitalises on local strengths/specificities and existing initiatives, as reported by Bruno Mesquita Valle, (Chief of Unit, Capacity Development and Field Support, UNESCO) when presenting the UNESCO mapping of host countries' education responses to the influx of Ukrainian students, a living exercise to help circulating information and practices.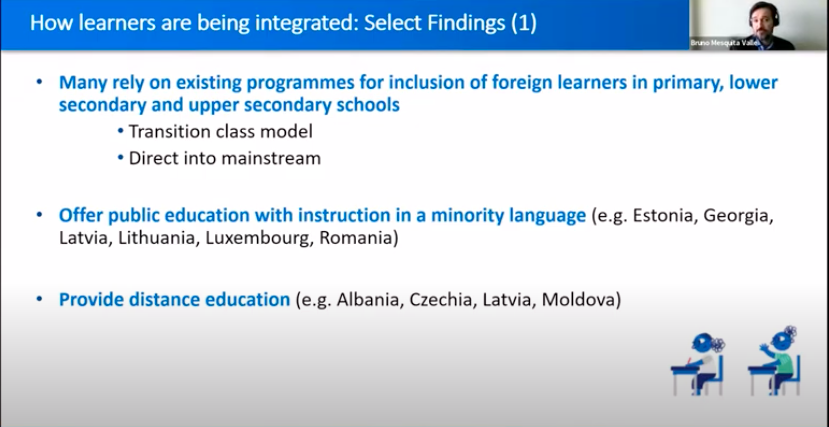 Still, it is important to identify challenges that are common all over Europe, and draw and recommendations that can benefit different contexts.
Includ-EU briefing on Education
Specifically, Eleonora Milazzo (PhD, researcher and migration policy consultant, Kings College London) presented during the webinar the thematic briefing on Access to Education, addressing the key question on how to make education more accessible and inclusive for all.
Here are the key recommendations:
Expand further Intercultural capacity building and teachers training so that all staff receives specific training on how to engage students from culturally diverse backgrounds (ex. School for All, Greece); but also, as highlighted by Ourania Xylouri, Director, Athens Lifelong Learning Institute, Greece Schools for inclusion: integrated way across the curriculum (methology, guidelines and toolbox): How to turn an ordinary school into an intercultural school.
Improve Language training in the host countries to make it available from an early stage and capitalising on the existing language skills ( ex. Online tool MyRO, Romania);
Build reciprocal trust to avoid that TNC are stigmatized and isolated from the rest of the learning community through Peer2Peer support and mentoring initiatives (ex. Mentorship, Italy);
Develop Intercultural Skills of students and families, making sure TNCs can acquire education system and administrative services;
Address specific needs for disadvantaged groups to improve greater representation.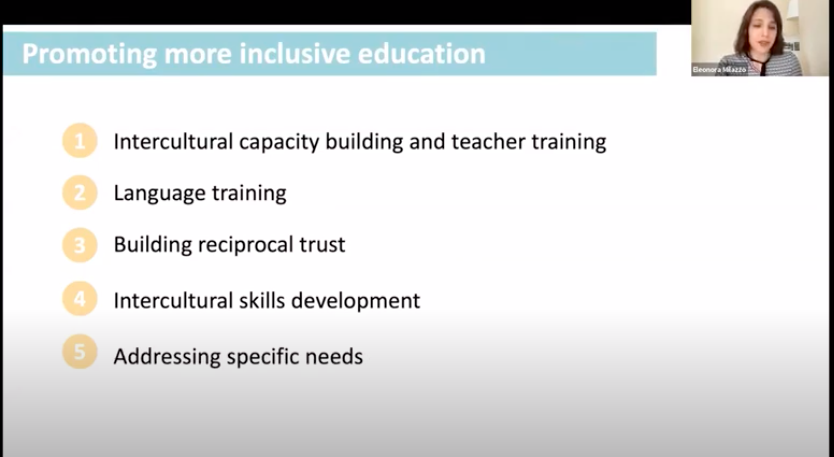 The Adult Education Centre Jesenice pilot project
A great example comes from the Adult Education Centre in Jesenice (Slovenia) managed by Maja Radinovič Hajdič.
Lack of digital skills is one of the greatest barriers for migrants to join different activities and learning and job opportunities, so the centre creates a targeted and tailored capacity-building programme to enable the participants to enhance their Slovene language and digital skills, gain better understanding of online public services in the local environment and strengthen their social network.
Maja states that to achieve this counselling is very important and that no person is entering the programme without counselling. After the pre-assessment of skills, and the definition of the programme, individual Counselling and other support is offered also throughout the whole programme.
A European view: the Erasmus projects
The importance of individual counselling blends well with the final takeaway that comes from Maria Podlasek-Ziegler (Policy Specialist at European Commission: Erasmus+ and European Solidarity Corps Inclusion and Diversity Strategy).
One key learning from the thousands of Erasmus projects, she highlights, is that is more and more important to focus on the individual, and tailor-needs of learners and not exclusively on specific target groups. [Read the full study report Data collection and analysis of Erasmus + projects. Focus on inclusion in education here].
Personal potential and equal conditions
There are different personalities and different needs to be addressed with tailored-based interventions, stresses also Irene Psfidou (Senior Expert, CEDEFOP).
Background, gender, student well-being as well as aspiration, skills, and personal attitude of individual learners are crucial to take into account to fulfil one's potential. That's why policies should work to create equal conditions for all.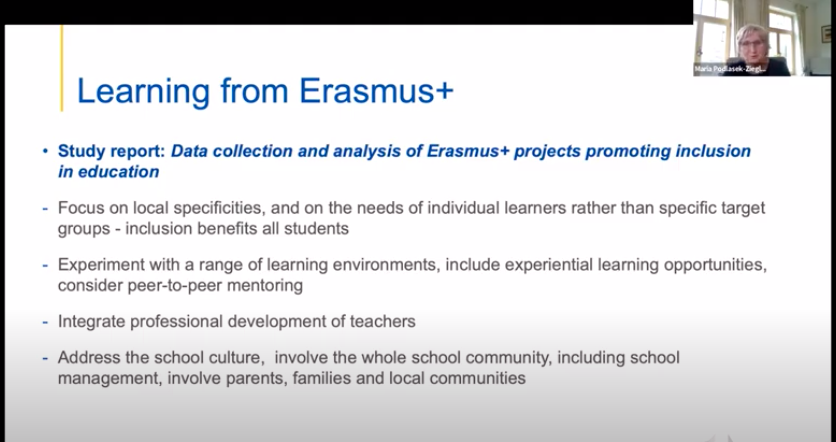 Watch the video of the webinar
Do you want to share your project with our community and stakeholders?