News
Interview with Ms. Resnija Ređepi
Linguistic and cultural mediator at the Adult Education Centre Jesenice.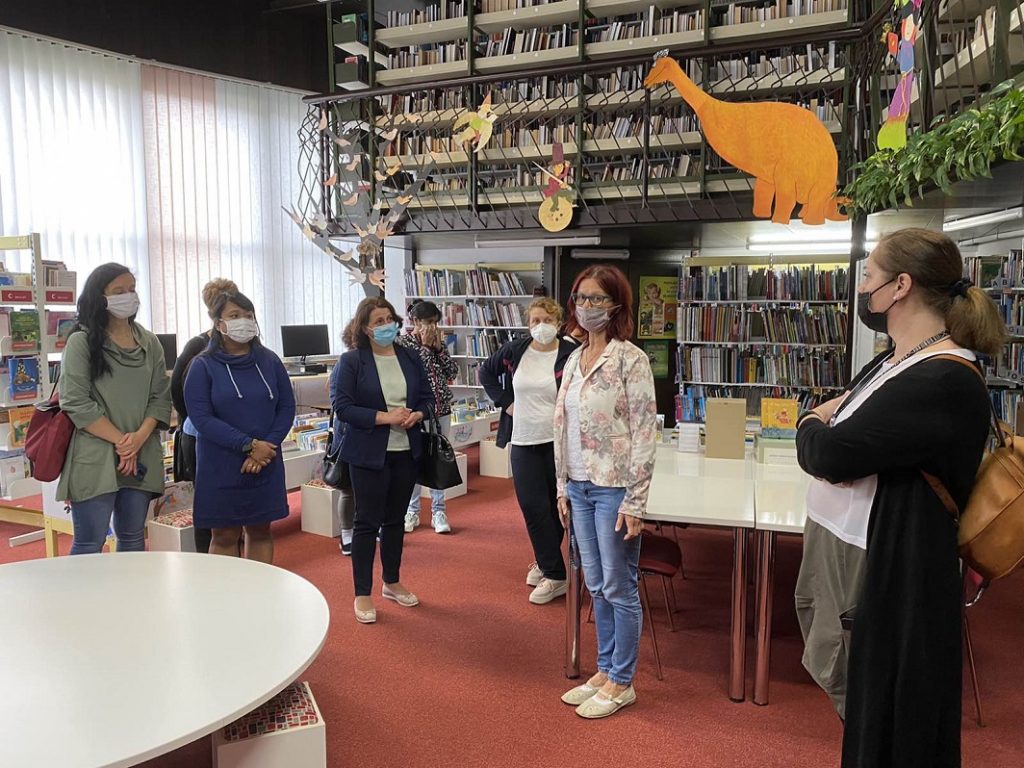 "I consider my work as my mission, and I want to promote a culture supportive of embracing differences."
Ms. Resnija Ređepi
Linguistic and cultural mediator,
Adult Education Centre Jesenice.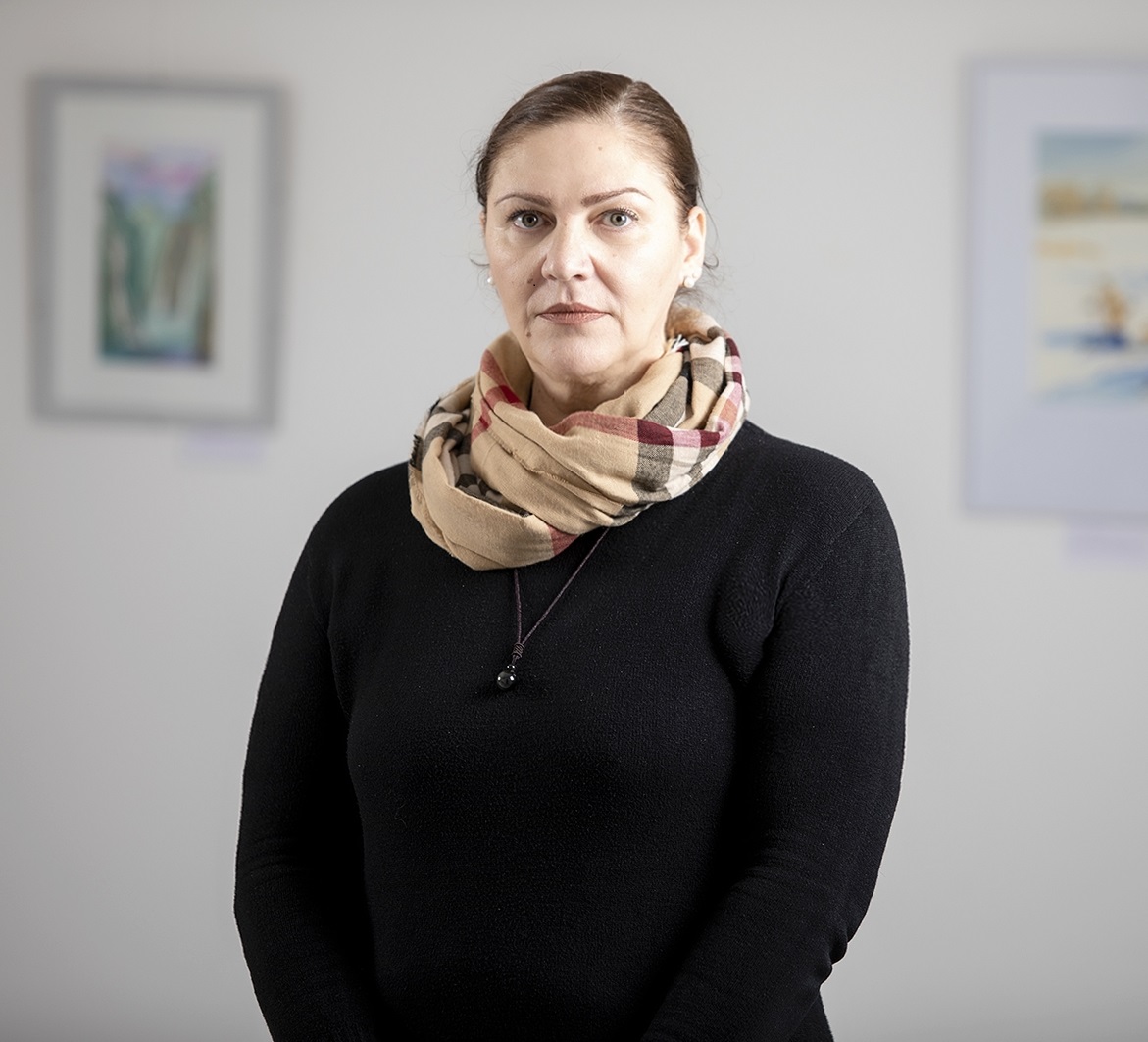 The Adult Education Centre Jesenice operates in a multicultural environment. In an interview with IOM Slovenia, their linguistic and cultural mediator, Ms. Resnija Ređepi outlines her tasks and the challenges she experiences in her work.
You work as a linguistic and cultural mediator – could you please outline what does your day look like, which tasks you perform.
My days are quite colourful. I support migrants with interpretation and cultural mediation when they are arranging various tasks. This is crucial to ensure that as little as possible gets lost in translation, and that the mediator and the public official trust each other.
My work could be divided into three parts. I provide linguistic and cultural mediation in larger public institutions in Jesenice, such as primary schools, the secondary school, the social work centre, and the employment service according to my weekly schedule of field work.
The second part of my assignments refers to the activities of the Adult Education Centre Jesenice where we implement quite a few projects and activities with the participation of migrants. I would like to highlight the project of social activation in the Gorenjska region, which includes women from various cultural backgrounds who face language barriers. Each group includes 15 women attending a six-month program, and currently we are implementing the fourth cycle of the program. Labour market orientation is addressed in the programme. We connect migrant women with employers and enable them to gain work experience. Each group has a specific theme and task assigned, e.g., the participants of the first group prepared a six-language thematic dictionary on the topic of health.
Needs-based field work represents the third part of my work. I mostly provide linguistic and cultural mediation in health care facilities. I provide learning assistance to pupils and students and support their parents in communicating with teachers. The social work centre, the administrative unit and the employment service often approach me to assist migrants in obtaining information and arranging documentation.
The downside of my work is that it also requires me to occasionally communicate bad news, for example difficult diagnoses in health mediation. Nevertheless, I consider my work as a mission, and I wish to develop and promote a culture that is supportive of embracing diversity and of integration of migrants in the environment where they live.
You work in a multicultural environment and provide support to migrants in solving everyday challenges; which are the ones you encounter most often?
I assist migrants in tackling the day-to-day challenges that most often arise in healthcare provision, in the last few months needs for linguistic and cultural mediation were most frequently in this field. As part of health mediation, I escort migrants to medical check-ups and examinations, even births, assist with communication of diagnoses and provide linguistic and cultural mediation during medical treatments. I have been present during four births, which is undoubtedly a beautiful experience for a health mediator.
Once a week I am present at the social work centre and I assist the public officials with resolving and managing complex family situations, including divorces, working with young people with emotional and behavioural issues, with filling out applications for financial social assistance. I assist schoolteachers during office hours.
But I also face my own challenges. Each time I embark into a new situation, I face the challenge of building trust. If we are not compatible with the individual I am assisting, the work is quite difficult and less efficient. Nevertheless, I have to say that I have not had a negative experience so far. The experiences the migrant community have with me certainly contribute to this, as the community is quite interconnected.
Despite the weekly schedule of presence in some institutions, the interventions make the coordination of work challenging. The need for cultural mediation is increasing, as the number of migrants in Jesenice has been growing in recent years. I think that it is quite difficult for one linguistic and cultural mediator to address all the needs of migrants in Jesenice, so it is challenging to respond to all requests – for counselling, support provision and resolving conflict situations.
I would also like to mention my challenge and simultaneously my goal of not only translating for migrants, but also assisting them to bridge many cultural differences, and I think that thereby I already contribute to a faster integration of migrants. I strive toward supporting them to the point where they are no longer in need of my assistance.
Ensuring supportive and welcoming environment for migrants requires a whole-of-community approach. Of course, lasting change takes time, but sometimes even small solutions can make a big difference – could you give a such example contributing to strengthening the supportive local environment?
There are plenty examples of local-level good practices. A well-established and solid partnership or collaboration among various stakeholders contributes most significantly to the strengthened welcoming environment in Jesenice. Cooperation of various institutions is a precondition for my work and thus strengthens the access of migrants to public institutions and other organizations in various fields (education, training, employment, health and social protection, housing, public administration). I also mediate in a non-institutional environment, in connecting migrants with the majority population, e.g. by engaging migrants in various civil society organizations. I think that connecting and networking among different institutions is a precondition for the effective and comprehensive inclusion of migrants into the local environment.
Thank you very much, we wish you a lot of success with your work.
Do you want to share your project with our community and stakeholders?