News
Promoting active participation on social media
Launch of the LinkedIn page for the Refugee Advisory Board in the Netherlands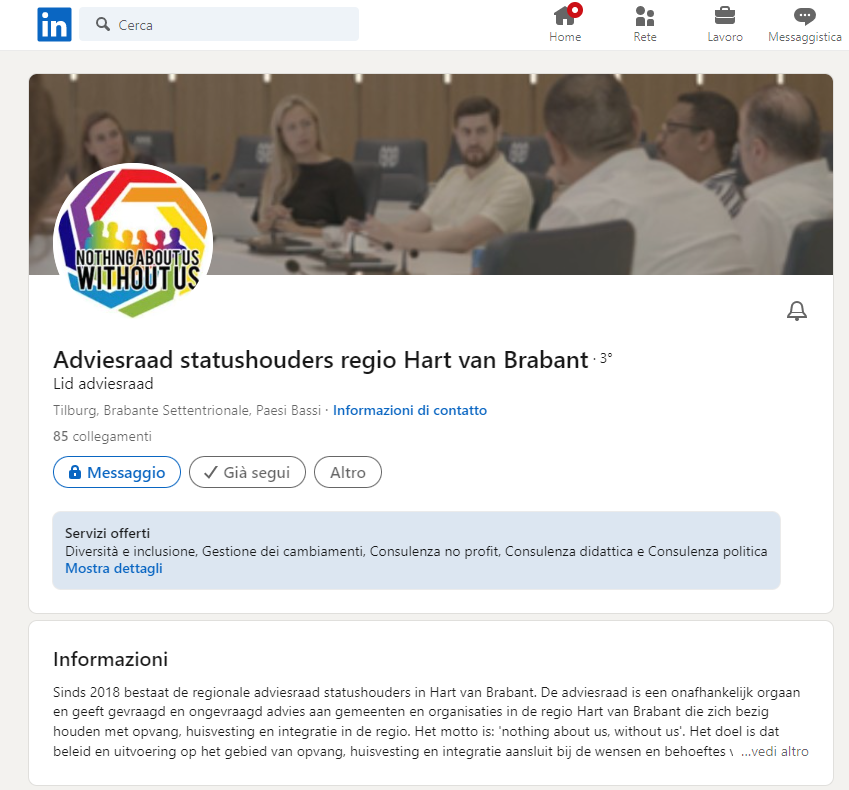 To promote the active participation of Third Country Nationals (TCNs), the Municipality of Tilburg set up a regional advisory board of refugees in the region Hart van Brabant in 2018. The Refugee Advisory Board (RAB) is an independent body and provides solicited and unsolicited advice to municipalities and organizations in the Hart van Brabant region dealing with reception, housing and integration in the region. The aim is that policy and implementation in the field of reception, housing and integration meets the wishes and needs of status holders.
The RAB consists of 6-10 members with a migration background and meets on a monthly basis. The members give advice based on their own experiences, experiences from their network, and by doing research. More information can be found in the dedicated video.
To increase the outreach of the RAB, they have now set up a LinkedIn page: Adviesraad statushouders regio Hart van Brabant | LinkedIn. Via this page, updates from the advisory board and information about the work that they do can be shared.
Would you like to request advice or contact the advisory board directly? Send them an email at: [email protected].
"Nothing about us, without us".
Do you want to share your project with our community and stakeholders?