News
Training: Real estate market, financial and guarantee tools
The role of communication and relationships in ensuring housing autonomy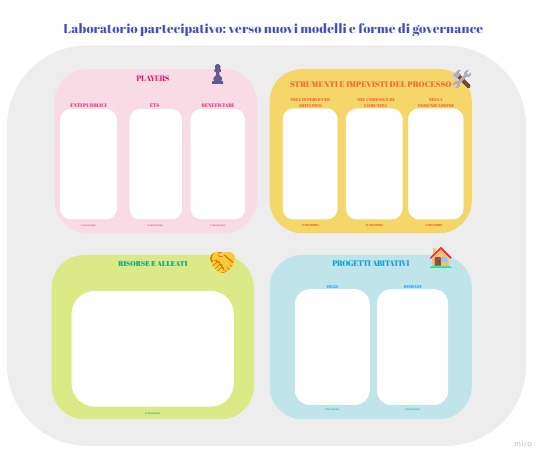 On Thursday, May 11, the second IOM-sponsored capacity building lecture on inclusion and housing transition for citizens with migrant backgrounds featured speaker Sara Travaglini.
Travaglini's organization DAR=CASA (meaning home in both Arabic and Italian) is a cooperative founded in 1991 in an effort to provide affordable housing for low and moderate income citizens in and around Milan by renovating and renting out apartments at a fixed and affordable rate.
Sara Travaglini spoke to the group of 40 participants from various private social and third party organizations involved in shelter and housing inclusion in Tuscany.
From her presentation, the role of communication and relationships in ensuring housing autonomy emerged as central: having a stable contact to prevent evictions and delinquency, providing information on rent and utility payments, and maintaining an ongoing relationship with tenants through phone calls and meetings to make sure the housing solution is working well.
Information and accessible communication are the main ingredients for building trust among all stakeholders. DAR=CASA places these principles at the center of its activities to create more equitable and supportive communities, connecting migrant and non-migrant communities with services in the area through an active approach and the protagonism of the inhabitants. To achieve these goals it also develops projects that go beyond housing, such as the rehabilitation of public green spaces or the development of new spaces for children. This collaborative approach to empowerment paves the way for further exploration of community co-design and social communication, which will be the focus of future meetings.
In the workshop session of the capacity building managed by Sociolab, this week's participants were divided into teams, given hypothetical residents and tasked with employing an Empathy Map from the Sociolab toolkit, allowing them to create a visual representation of the residents experiences, abilities, and desired outcomes, in order to weigh their perception in the co-design process.
Do you want to share your project with our community and stakeholders?