News
Training on psychosocial approach to migration
A new learning and exchange opportunity for Sardinian teachers.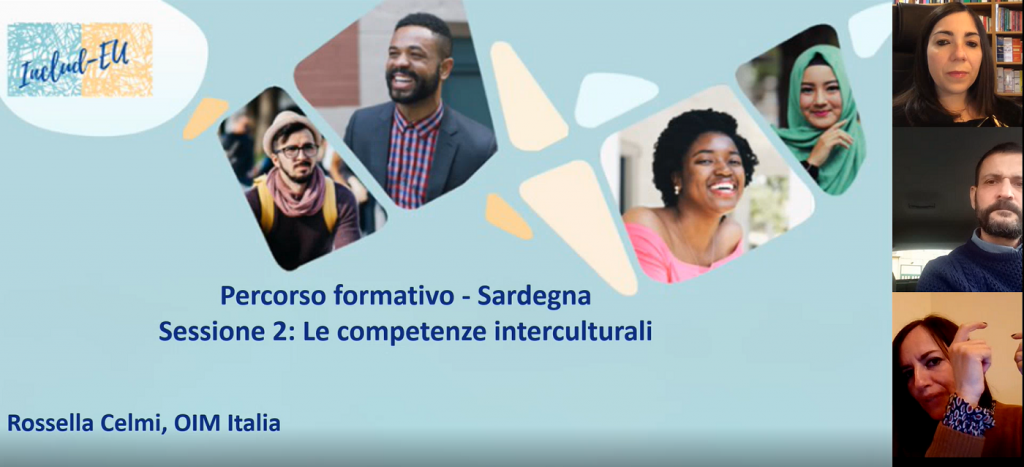 On the 15th of December 2021, IOM Italy organized the second session of the Includ-EU capacity-building program for a group of over thirty teachers of five Sardinian schools. The training focused on different aspects related to the psychosocial approach to migration.
After an insight on the complex concept of migratory vulnerability and the variables that influence migration, the participants could focus on the impact of migration on the migrants' identity and could learn about IOM's psychosocial approach through its specialistic and targeted services and its focus on people's basic needs and safety.
The second part of the training focused on intercultural competences and started with an introduction on the concept of culture, in which the participants could share their views. An insight on the Butterfly model of the RFCDC (Barrett et al., 2018a) made it possible for the participants to reflect on the values, attitudes, skills, knowledge and understanding that are required for intercultural competence and on how the latter has a positive impact in case of intercultural meetings and on the tolerance for ambiguity.
Like the first session, the training was very interactive: the participants shared their experiences with students and families with a migration background, as well as their views on the concepts of vulnerability and culture.
Do you want to share your project with our community and stakeholders?