News
Online training: Anti-discrimination: a transformative approach for organisations
The session will be held in 7 European languages.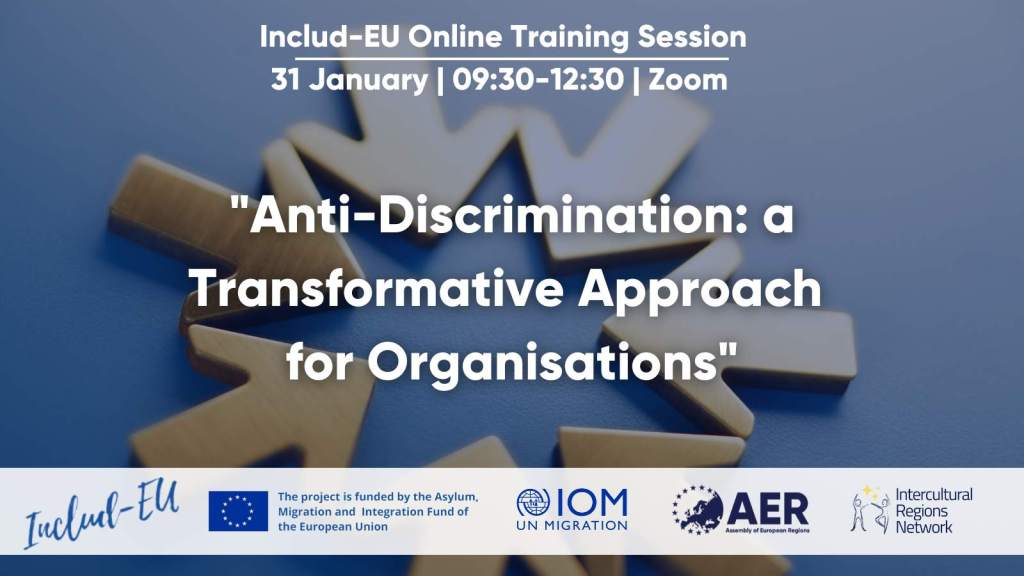 This online session – 31st January 2023, 9.30 – 12.30 – will focus on how we can identify and prevent systemic discrimination in our environments. It will be led by Diversity equity and inclusion expert, author and podcast producer Prisca Ratovonasy. She will share the stage with Mame-Fatou Niang, Associate Professor, author and artist-in-residence at Ateliers Médicis.
This session will be held in English but simultaneously translated into Italian, Slovenian, Romanian, Greek, Spanish, and Dutch, allowing us to grow our community and involve more and more institutions.
This is a rare opportunity to bring together an international community with 7 European languages around a shared objective to make services and organisations more inclusive.
Make sure you circulate the invitation to your colleagues, stakeholders, friends and partners, to:
better understand the stakes;
raise awareness on the transformative dimension of addressing discrimination;
get actionable knowledge, ready to use.
Registrations are already open at this link. Further information will be shared soon!
Do you want to share your project with our community and stakeholders?